More than 259,000 vacant homes in Ireland census 2016
CSO FIGURES SHOW NUMBER OF EMPTY DUBLIN HOLIDAY PROPERTIES 'UP 190% IN FIVE YEARS'
PRELIMINARY FIGURES PUBLISHED BY THE CENTRAL STATISTICS OFFICE ON JULY 14TH SHOW THE TOTAL POPULATION IS NOW 4,757,976.
The number of vacant holiday homes in Dublin city centre has nearly trebled in five years.
Publishing preliminary statistics from the April 24th census, the CSO said there had been a "noticeable increase", up from 322 in 2011 to 937 this year – an increase of 190%.
The housing crisis in some parts of the State appears to have manifested itself in the census, with figures showing the number of vacant dwellings has fallen by 29,889 (13.8%).
In total, there are 259,562 vacant homes, including 61,204 vacant holiday homes, up 1,809 (3%) on the last census.
Vacancy rates for housing vary widely by county but the overall rate stands at 12.8%.
Carlow experienced the largest fall in the number of vacant dwellings from 3,202 in 2011 to 2,417 in this year's census – a drop of 26.9%.
In Leitrim, the county with the highest vacancy rate in 2011, the number of vacant homes fell by just 3.7%.
Donegal, where the vacancy rate was 28.4% five years ago, has seen the number of vacant dwellings fall by just 97 units or less than 1%, the CSO said. This brings the vacancy rate to 28.2%.
The census provided information on the number of vacant dwellings for the first time in 2006 and the results showed there were 266,322 vacant dwellings (including holiday homes) in Ireland at that time, with a vacancy rate of 15%.
Vacancy rate
By 2011 the number of vacant dwellings had increased by 23,129 to 289,451, while the overall vacancy rate (14.4%) had fallen.
According to the 2016 preliminary census figures, household formation has fallen behind population growth and household sizes are also getting bigger in urban areas, bucking the trend of previous censuses. In rural areas, household sizes are getting smaller, the CSO's statisticians said.
The number of occupied households increased between 2011 and 2016 by just over 49,000, or 3%.
Asked how the CSO identified housing as vacant, senior statistician Deirdre Cullen said the 4,663 enumerators were provided with very detailed notes. "It's vitally important that we get it right," she said.
Enumerators were instructed to call to every dwelling four, five, six and even seven times.
"They call several times; they talk to neighbours."
If the house was vacant, neighbours might identify it as a holiday home or a property that was just visited at weekends. Overgrown gardens, for sale signs and an absence of post were also indicators a home was vacant.
"It's really just on-the-ground knowledge by talking to people," Ms Cullen said.
Airbnb, which allows people book short-term stays in homes of their choice around the world, insisted earlier this year that its services were not taking housing off the market.
Figures from the Airbnb website back in March showed the number of properties available to rent in Dublin for short-term holidays exceeded the number available for long-term letting.
At that point there were 1,748 apartments or houses available for holiday lettings on the site.
Ireland's lobbyists call for investment after 'vote of confidence' in Republic population growth
GROUPS SAY MORE MONEY NEEDED TO COPE WITH GROWING POPULATION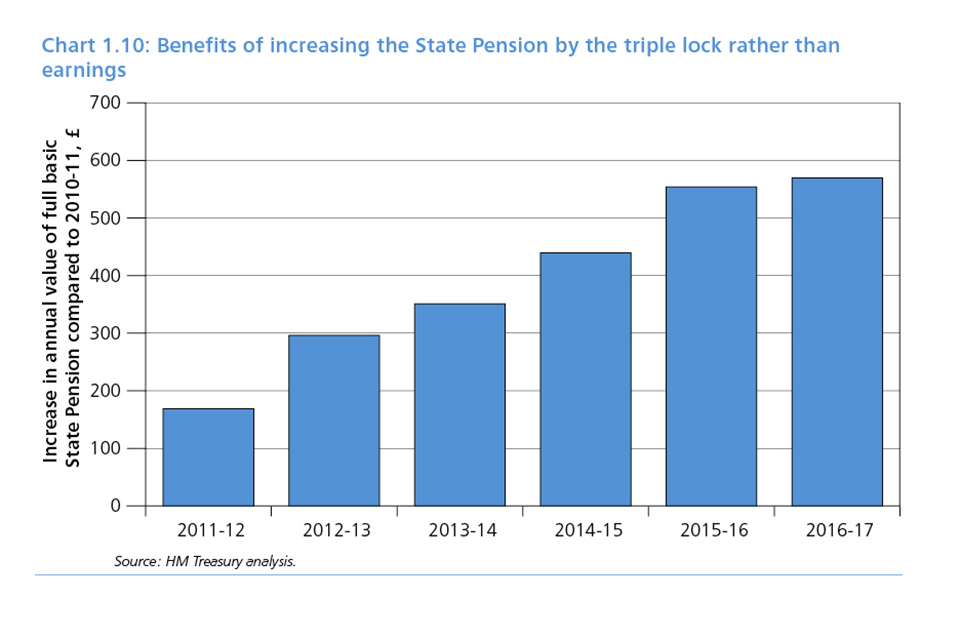 IBEC CHIEF EXECUTIVE DANNY MCCOY SAID THE COMING YEARS WOULD SEE "SIGNIFICANTLY INCREASED PRESSURE" ON SERVICES, HOUSING AND INFRASTRUCTURE.
The growth in the population is "a vote of confidence" in the Republic's future, but there is an "urgent need" for the Government to invest in services if the State is to be equipped to cope, according to lobbyists reacting to Census 2016.
Danny McCoy, chief executive of employers' group Ibec, said the coming years would see "significantly increased pressure" on services, housing and infrastructure.
"We need a long-term approach to planning and development. The rapidly growing population is a vote of confidence in the country's future.
"While many countries struggle to confront the problems of a declining population, Ireland must address those presented by a young, rapidly growing population."
Mr McCoy said the shift in population from the western seaboard to the east was "a concern". If economic activity was focused predominantly on the capital it would stretch resources, push up costs, and leave other parts of the State behind.
"It is creating a worrying economic and social imbalance. A new Atlantic-cities strategy is needed to ensure complementary growth between Dublin and other cities in terms of size, infrastructure, population and other resources."
Crucial
Chambers Ireland director of policy Mark O'Mahoney said it was "crucial" that Government prioritises increased capital investment "in the short term".
"We recognise that efforts have been made and that there are limited resources. However, it is only through sustained capital investment that Ireland can avoid future infrastructural bottlenecks that will hinder our economic growth."
Simon Communities spokeswoman Niamh Randall said the figures were "unacceptable" when there are over 6,000 men, women and children in emergency accommodation "with no place to call home".
"That there are 198,358 vacant units at a time when we are experiencing the worst housing and homeless crisis is scandalous. Clearly, having more effective housing stock management across the country must be addressed urgently."
Irish exports slow in first four months
MAJOR CONCERNS HAVE BEEN FLAGGED OVER CURRENCY FLUCTUATIONS HITTING EXPORTS.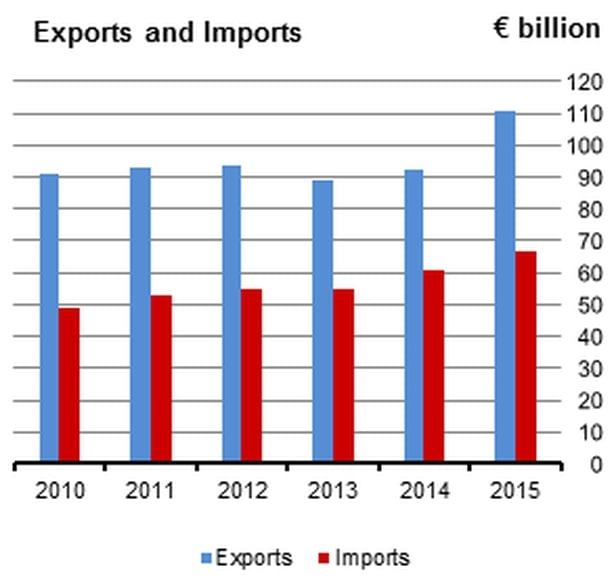 THE IRISH TRADE SURPLUS FELL BY OVER €4BN IN THE FIRST FOUR MONTHS OF THIS YEAR.
STATISTICS RELEASED BY THE CENTRAL STATISTICS OFFICE (CSO) REVEAL THAT THE NUMBER OF EXPORTS EXCEEDING IMPORTS DECLINED FROM €20.3BN IN 2015 TO €16BN THIS YEAR.
Exports to the UK declined by €162m in the year to April. Irish importation of UK products also slowed, down over €116 million compared to the January to April sequence for 2015.
Ireland's trade surplus with the UK was €1.4bn for the first four months of the year. Germany imported €2.2bn worth of Irish goods, followed by France with €1.9bn.
Irish exports to the US were down by €480m, while Irish imports from the US fell by €771m. Exports to China were up €215m.
Obesity causes premature death, concludes a study of studies
EVEN OVERWEIGHT PEOPLE RISK EARLIER DEATH THAN THOSE OF NORMAL WEIGHT, RESEARCH SHOWS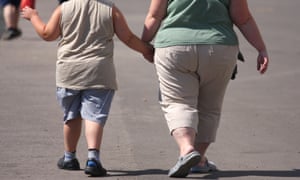 MEN WHO ARE OBESE ARE AT MUCH HIGHER RISK OF PREMATURE DEATH THAN OBESE WOMEN, ACCORDING TO THE STUDY OF STUDIES PUBLISHED IN THE LANCET MEDICAL JOURNAL.
Obesity and excess weight do shorten lives, according to a major review across five continents which sought to find a definitive answer to a controversial question.
While obesity is a known risk for heart disease, stroke, cancer and type 2 diabetes, which can all be life-shortening, the impact of obesity alone has been much disputed. Overweight and obesity are measured by BMI – body mass index – which charts weight against height. Many argue that it is a seriously flawed measure because it does not allow for the muscle that replaces fat in very fit people, such as athletes.
A large group of international researchers has attempted to overcome the problems of previous studies by analysing a vast amount of data collected in smaller studies, on 3.9 million adults worldwide. They found that even overweight people risked an earlier death than those of normal weight.
"On average, overweight people lose about one year of life expectancy, and moderately obese people lose about three years of life expectancy," said Dr Emanuele Di Angelantonio, the lead author, from the University of Cambridge.
"We also found that men who were obese were at much higher risk of premature death than obese women. This is consistent with previous observations that obese men have greater insulin resistance, liver fat levels and diabetes risk than women."
The researchers in the Global BMI Mortality Collaboration looked at the risk of early death between the ages of 35 and 70. Men of normal weight (with a BMI of 18.5 to 25) have a 19% risk of an earlier death and women a 11% chance. For those who are moderately obese, with a BMI of 30 to 35, that rises to 29.5% for men and 14.6% for women.
If obesity does directly cause early deaths, they calculate that if all those who are overweight or obese were instead of normal weight, one in seven early deaths could be avoided in Europe and one in five in north America, where obesity rates are higher. "Obesity is second only to smoking as a cause of premature death in Europe and North America," said co-author Prof Sir Richard Peto, from the University of Oxford.
"Smoking causes about a quarter of all premature deaths in Europe and in North America, and smokers can halve their risk of premature death by stopping. But [being] overweight and obesity now cause about one in seven of all premature deaths in Europe and one in five of all premature deaths in North America."
New initiative launched to save threatened bee species in Ireland
Bumblebee (left) collecting pollen from a mullein and the Irish honey bee (right)
A new initiative has been launched to save Ireland's declining bee population, following the news that one third of our 98 bee species are endangered.
The National Biodiversity Plan seeks to protect Ireland's pollination services.
More than 68 governmental and non-governmental organisations across Europe have agreed to the shared plan, which notes 81 actions everyone can take part in to make our gardens pollinator friendly.
"If you're a pollinator, finding enough food is the biggest challenge you have to face." said Dr Úna FitzPatrick from the National Biodiversity Data Centre, who chaired the plan steering group.
She added "gardens can play a crucial role by acting as pit stops for busy bees as they try to move around the landscape".
The plan includes a list of low-cost and practical actions to suit gardens of any size.
The most important thing people can do in their garden is to make sure there are bee-friendly flowers in bloom from March to October.
Dr Erin Jo Tiedeken, the project officer for the All-Ireland Plan, recommends lavender, heather, comfrey, lungwort and catmint as a great food source for bees.
The plan suggests cutting your garden lawn slightly less often to allow wildflowers such as dandelions and clovers to grow.
It also warns not to use pesticides that are harmful to pollinators.
The implementation of the All-Ireland Pollinator Plan is being coordinated by the National Biodiversity Data Centre with funding provided by the Heritage Council and Bord Bia.
New underwater microscope shows the beauty of coral turf on the ocean floor
Left, Two polyps connect their gastrovascular openings at night this is dubbed 'polyp kissing, (On right picture) Stylophora on the left of the picture and Pocillopora on the right were placed close together to induce competition. When corals compete for dominance, they emit mesenterial filaments, string-like structures,
RESEARCHERS USED THE INSTRUMENT TO CAPTURE IMAGES OF CORAL TURF WARS AND A PREVIOUSLY UNKNOWN PHENOMENON DUBBED "CORAL POLYP KISSING."
Researchers from the Scripps Institution of Oceanography at UC San Diego have developed a diver-operated underwater microscope that can examine small-scale biological processes on the ocean floor. Referred to as the Benthic Underwater Microscope (BUM), this revolutionary tool is able to take photographs and videos of microorganisms in their native habitats without interfering with their natural settings.
Prior to the development of the BUM, scientists were forced to remove organisms from the ocean in order to analyze them with microscopes, preventing them from fully understanding the context of ecological processes.
Oceanographer Jules Jaffe led the team that developed the microscope, and he considers the instrument essential to conducting research in the ocean. "To understand the evolution of the dynamic processes taking place in the ocean, we need to observe them at the appropriate scale," Jaffe explained.
Jaffe and his team brought the BUM to coral reefs off the coasts of Maui, Hawaii and in the Red Sea to test it in the field. While using the microscope in the Red Sea, the researchers observed corals of different species firing string-like filaments from their stomach cavities towards one another in a "coral turf war." The filaments secreted enzymes that dissolved coral tissue in an effort to reduce competition from neighboring species. The researchers also observed individual coral polyps on a single colony embracing each other, a previously unknown phenomenon they dubbed "coral polyp kissing."
Off the coast of Maui, the team used the BUM to observe coral bleaching, a phenomenon that occurs when waters are too warm. The change in water temperature puts stress on corals, causing them to expel algae that live in their tissue and turning them completely white. The microscope revealed a previously undiscovered honeycomb pattern formed by expelled algae as it grew on the surface of the bleached coral.
Jaffe and his team published their observations in the journal Nature Communications and also produced a video describing their research. Watch Andrew Mullen, one of the authors of the study, explain how the BUM works and see some of the beautiful footage below.