KBC cuts mortgage interest rates for new and existing customers
Both fixed and variable rates to be reduced, with possible savings of more than €23,000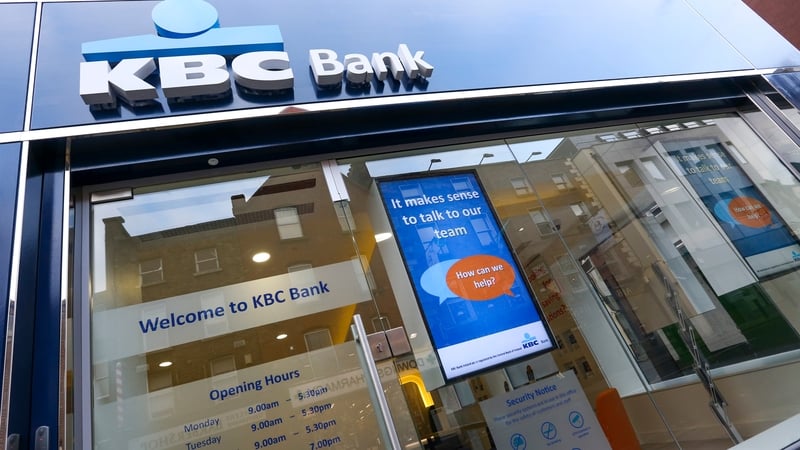 EXISTING CUSTOMERS OF KBC WILL ONLY BE ABLE TO APPLY FOR THE REVISED MORTGAGE INTEREST RATE AFTER SUBMITTING AN UP-TO-DATE VALUATION OF THEIR PROPERTY BY AN APPROVED VALUER.
KBC Bank Ireland is to cut fixed and variable mortgage interest rates by between 0.1% and 0.6% for both new and existing customers.
The bank, which has previously been criticised for only passing on rate cuts to new customers, said the revised rates varied depending on the mortgage amount relative to the value of the home.
While the bank has reduced some of its rates, it is not cutting back its standard variable rate, which remains high at 4.25%.
KBC said that along with the new rate cuts it is also offering €2,000 towards professional fees for switchers, movers, first-time buyers and buy-to-let investors. In addition, it has extended its 50% offer of home insurance for new mortgage customers until the end of the year.
The bank said under the new rates, an existing customer with a €250,000 mortgage balance on a standard variable rate at 4.25% and 20 years remaining and a loan-to-value (LTV) of between 80% and 90% could save €98.19 per month and €23,565 over the term of the mortgage by availing of the reduced LTV variable rate of 3.50%.
A similar customer could also increase their savings in year 1 to €174.01 per month and €25,261 over the term by availing of the one-year fixed rate of 2.90%, the bank said.
Valuation
New mortgage customers will be able to avail of the new rates from the start of November. Existing customers will able to apply for the revised rate from early December but only after submitting an up-to-date valuation of their property by an approved valuer.
KBC has also announced a new limited offer promising what it said was the lowest personal loan rate currently available of over €10,000 at 6.3% annual percentage rate (APR).
Investec chief economist Phlip O'Sullivan said he expected the impact of both political pressure and rate cuts by the likes of KBC to feed through to similar 25 basic point cuts in lending rates by the rest of the major Irish mortgage providers during the fourth quarter.
He said downward pressure would likely remain on mortgage pricing next year, particularly with niche new entrants to the Irish market such as Frank Money expected to offer rates below 3%.
Mr O'Sullivan said he expects Permanent TSB and Bank of Ireland will continue to only focus on cutting rates for new customers to protect income from existing loans.
FF deputies vote against Government over blocking abortion Bill
DÁIL APPROVES GOVERNMENT AMENDMENT THAT BLOCKS PROPOSED AAA-PBP LEGISLATION
ANTI-AUSTERITY ALLIANCE-PEOPLE BEFORE PROFIT TDS RUTH COPPINGER AND BRÍD SMITH: "THE KEY POINT IS WE MUST KEEP WOMEN'S BODIES OUT OF THE CONSTITUTION."
Five Fianna Fáil TDs voted against a Government amendment that blocked a Bill to allow a referendum on abortion.
The Dáil approved the amendment by 96 votes to 47 and blocked the Anti-Austerity Alliance-People Before Profit (AAA-PBP) Bill from being read a second time. Sinn Féin, Labour, the Green Party and the Social Democrats voted with the AAA-PBP.
Cork North-Central TD Billy Kelleher, Limerick TD Niall Collins, Mayo TD Lisa Chambers, Kildare South TD Fiona O'Loughlin and Clare TD Timmy Dooley voted against the Government amendment on the issue.
Party whip and Cork North-West TD Michael Moynihan abstained, as did Independent TD Maureen O'Sullivan. A majority of Fianna Fáil's deputies voted with the Government. The party had allowed its TDs a free vote on the issue.
The dissenting party members supported the Bill which had been introduced by Dublin West TD Ruth Coppinger and Dublin South-Central TD Bríd Smith. It proposes a referendum to remove from the Constitution the equal right to life of the mother and the unborn.
A FREE VOTE?
However, an amendment agreed between the Fine Gael and Independent Alliance coalition Government prevented a vote on the legislation, the 35th Amendment of the Constitution (Repeal of the Eighth Amendment) Bill.
Independent Alliance members insisted on a free vote on abortion and to avoid another bitter split in Cabinet, Fine Gael and the Independents in Government agreed a deal, after late night talks, preventing a vote on abortion.
The Citizens' Assembly established by Taoiseach Enda Kenny to discuss abortion will report back to an Oireachtas committee in June next year and make recommendations.
The Government motion gives the Oireachtas committee an additional six months after the assembly reports to complete its deliberations. This means there will be no referendum on abortion before 2018 at the earliest.
A division in the Cabinet ensued in July on a Bill to allow abortion in cases of fatal foetal abnormality, when Independent Alliance Ministers insisted on a free vote.
BODILY AUTONOMY
During the Dáil debate on the Bill on Tuesday night, AAA-PBP TD Ruth Coppinger said the Dáil and the electorate were very clear that Fine Gael and the Independent Alliance were, in effect, opposing the repeal of the Eighth Amendment.
"What will enrage many women and young people is that Independents, who were elected on a platform of repealing the amendment, are now buckling under a whip and kicking this issue to touch,'' she said.
Ms Coppinger said the issue was about bodily autonomy. "The key point is we must keep women's bodies out of the Constitution,'' she said.
Ms Smith said the public was angry that the Taoiseach and Ministers had let women down.
Minister for Health Simon Harris said during the debate that the issue cannot be answered "with one word or three words or one Bill".
He said the Citizens' Assembly should be allowed to conclude its deliberations and make its recommendations.
"Tabling a referendum Bill is the easy part," he said. "Telling the Irish people what would replace that constitutional amendment in law or elsewhere is the difficult work we have to do."
Fracking ban gains ground after Fianna Fáil opposes delay to legislation
ATTEMPTS TO GET THE GOVERNMENT TO BAN FRACKING LOOK SET TO PASS THEIR FIRST HURDLE, IT HAS EMERGED.
Legislation put forward by Fine Gael backbench TD Tony McLoughlin was due to be put on hold for at least eight months to allow for an independent report on the controversial gas extraction to be completed.
But the proposal may progress more quickly after Fianna Fáil refused to support the delay.
Mr McLoughlin's legislation had been accepted by Government this week but it attempted to add a clause to stop it from further parliamentary scrutiny until after June 30 next year, potentially delaying an outright ban until 2018.
The TD for Sligo Leitrim, one of the three regions identified for potential shale gas exploration, sought to ban energy companies from using high-pressure water and other additives to extract raw fuels from rocks, sands and coal seams.
The legislation will be brought before the Dáil later today.
It is understood the Government cancelled proposals to stall the legislation until next June after Fianna Fáil warned it would not vote in favour of any delay.
Oisin Coghlan, director of Friends of the Earth Ireland, had expressed concern that the Government was trying to slow the reform.
"I hope that reports Fine Gael will now drop their motion to delay the bill to ban fracking are true," he said.
"On the day the Dáil voted to ratify the Paris Agreement Taoiseach Enda Kenny and Fine Gael risk being on the wrong side of history.
"All party agreement tonight to progress the bill without delay would be a sign that Ireland is finally getting serious about climate action."
If the legislation progresses it will be the first step in enforcing a nationwide ban on fracking and it will give the Government 12 weeks before it goes before further parliamentary scrutiny.
Hydraulic fracturing, commonly known as fracking, involves drilling into the earth before a high-pressure water mixture is forced into rock to release gas.
Three exploratory licences were granted in Ireland but no extraction has taken place.
The Environmental Protection Agency (EPA) commissioned a report on the impact of the controversial gas extraction on the environment and human health. It is due in the coming months.
Eamon Scanlon, Fianna Fáil TD for Sligo-Leitrim, said the Government was trying to push the legislation back for at least a year.
"It said it wanted to wait for the EPA to report. There are many people I've spoken to in relation to fracking who have no confidence in the EPA report," he said.
"We were supporting the Bill as it was. There was no question about that.
"And I would like to see a ban in the next year."
New CSO figures reveal the new health state of our nation

NEW CSO CENSUS FIGURES HAVE HIGHLIGHTED THE NEW BIRTH RATES AND THE MAIN CAUSES OF DEATH IN IRELAND.
The latest Central Statistic Office (CSO) figures have revealed how the nation's birth rate has stalled while fewer people are dying.
The new data showed how there were 67,295 children born in Ireland during 2014, down 1,659 from 2013.
The CSO said this is the lowest number of births since 2006 when there were 65,425 births.
The birth rate was 14.6 per 1,000 of the population in 2014 compared to 15.0 in 2013 and 15.3 in 2004.
It also emerged that teen pregnancies are down over 50% compared to 10 years ago while births to mothers over 40 surged by over 70%.
The figures showed just 1,296 births were registered to women under the age of 20 in 2014.
The figure stood at 2,493 in 2004.
In fact, it emerged the average age of mothers is rising with the typical new Irish mothers now aged 30.5 years old compared to 28.5 years old 12 years ago.
DEATH RATES
The "Vital Statistics Annual Report 2014″ by the CSO also revealed that circulatory and respiratory conditions are still some of the biggest killers on the island.
Heart problems accounted for 8,852 deaths while respiratory illness killed 3,492 in 2014.
The CSO said there were 29,252 deaths in Ireland in 2014, of which 14,897 were men and 14,355 were women.
The death rate for 2014 stood at 6.3 deaths per 1,000 total population, slightly lower than the 6.4 recorded in 2013.
Royal College of Surgeons advises doctors to let patients decide on treatment options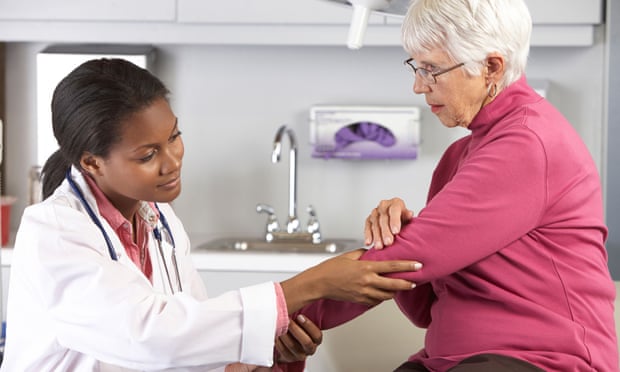 THE ROYAL COLLEGE OF SURGEONS HAS ADVISED DOCTORS TO LET PATIENTS CHOOSE WHETHER OR NOT TO UNDERGO MEDICAL TREATMENTS IN NEW CONSENT GUIDANCE.
According to the guidance, doctors must now outline every risk of the procedure that may be significant to the patient along with other treatment options.
The guidance adds that in cases where patients 'choose to refuse treatment and this path is potentially dangerous or fatal, surgeons must respect the patient's decision.'
Intending to replace the 'paternalistic' approach to consent with a 'patient-centred perspective' the RCS guidelines says surgeons are 'no longer the sole arbiter of determining what risks are material to their patients'.
The RCS warns that if these changes to how doctors obtain consent are not made, NHS trusts could face increasing medical negligence claims.
According to the NHS Litigation Authority, which handles medical negligence claims on behalf of hospitals, trusts in England paid out more than £1.4bn in during 2015/2016.
This warning comes following a judgment given last year in the Supreme Court case of Nadine Montgomery, who son has cerebral palsy.
Ms Montgomery, who is small and a type 1 diabetic, was awarded £5.25m after doctors failed to tell her the risks of her condition and offer her a caesarean section.
The judges in the case said doctors must tell patients the 'material risks' that will matter to them.
The new guidelines clarify that doctors must assess a 'material risk' as one that 'a reasonable person in the patient's position would be likely to attach significance to the risk, or the doctor is or should reasonably be aware that the particular patient would likely attach significance to it.'
Mr Leslie Hamilton, a Royal College of Surgeons council member, said the RCS is 'very concerned that doctors and hospitals haven't fully appreciated' how the judgment changed the understanding of patient consent.
He said: 'Hospitals and medical staff are leaving themselves very vulnerable to expensive litigation and increased pay-outs by being slow to change the way the consent process happens.
'We cannot underestimate the psychological impact facing litigation can also have on doctors. It can do serious damage to their confidence in practice and their reputation. Doctors must protect themselves and their patients by ensuring the consent process is carried out properly.'
Dr Keith Grimes, a GP in East Sussex, said on Twitter that shared decision making is something that "GPs have been doing for decades, and I learned about 16 [years ago].'
Dr Martin Brunet, a GP in Guildford, said he agrees with the guidelines but hopes 'doctors don't now abandon patients in making decisions'.
The BMA also added that implementing the new guidelines will be "difficult".
Dr Mark Porter, BMA chair of council, said: 'Doctors must have the time to fully explain and outline the risks involved in any procedure to their patients before it takes place. In today's NHS it is becoming increasingly difficult as we face rising demand and staff shortages.'
Wildlife populations drop by almost 60% since 1970
'WILDLIFE IS DISAPPEARING WITHIN OUR LIFETIMES AT AN UNPRECEDENTED RATE,' SAYS WWF.
Worldwide populations of mammals, birds, fish, amphibians and reptiles have plunged by almost 60 per cent since 1970 as human activities overwhelm the environment, the WWF conservation group said on Thursday.
An index compiled with data from the Zoological Society of London (ZSL) to measure the abundance of biodiversity was down 58% from 1970 to 2012 and would fall 67% by 2020 on current trends, the WWF said in a report.
The decline is yet another sign that people have become the driving force for change on Earth, ushering in the epoch of the Anthropocene, a term derived from "anthropos", the Greek for "human" and "-cene" denoting a geological period.
Conservation efforts appear to be having scant impact as the index is showing a steeper plunge in wildlife populations than two years ago, when the WWF estimated a 52% decline by 2010.
"Wildlife is disappearing within our lifetimes at an unprecedented rate," Marco Lambertini, Director General of WWF International, said in a statement of the group's Living Planet Report, published every two years.
"Biodiversity forms the foundation of healthy forests, rivers and oceans," he said in a statement.
"We are entering a new era in Earth's history: the Anthropocene," he said. WWF is also known as the World Wide Fund for Nature.
The index tracks about 14,200 populations of 3,700 species of vertebrates – creatures that range in size from pea-sized frogs to 100 ft long whales.
The rising human population is threatening wildlife by clearing land for farms and cities, the WWF's report said.
Other factors include pollution, invasive species, hunting and climate change.
But there were still chances to reverse the trends, it said.
"Importantly … these are declines, they are not yet extinctions," said Professor Ken Norris, Director of Science at ZSL.
Deon Nel, WWF global conservation director, told Reuters it wasn't all bad news.
"I don't speak at all about doom and gloom – we do see a lot of positive signs," Nel said.
One hopeful sign is a global agreement by almost 200 nations last year to curb climate change could, for instance, help protect tropical forests, slow a spread of deserts and curb an acidification of the seas caused by a build-up of carbon dioxide.
And a 2015 UN plan for sustainable development by 2030, seeking to end poverty with policies that safeguard the environment, would also help if properly implemented.
Also, some species are recovering. Last month, the giant panda was taken off an endangered list after a recovery in China.