Housing census figures in Ireland paints a bleak picture?
A BLEAK PICTURE OF HOMELESSNESS, OVERCROWDING AND RELIANCE ON OVERPRICED RENTALS
Even the Irish Government admits that its plans to increase the supply of new homes will fall woefully short of expanding demand. The State needs to build about 35,000 new homes every year to begin making a dent in the housing crisis,
The Minister for Housing Simon Coveney said last week. He admits that the current target is to build only some 25,000 new houses a year, a third less. It was a challenge, he confessed, that reflects a "fundamental structural problem in the housing sector".
The first Central Statistics Office "thematic" report on housing from the 2016 census paints a bleak picture: homelessness, overcrowding, and forced reliance on an overpriced rental sector, on the rise, while home ownership and house-building have declined – a perfect storm of rising demand and falling supply.
Perhaps most dramatic is the stark contrast between the 0.4% growth (just 8,800 units) in the housing stock between 2011 and 2016 and the previous five-year period – the latter, at 225,232 new dwellings, was 26 times larger.
Close to one in 10 of the population now lives in some 95,013 overcrowded households which have more people than rooms, a rise in five years of 28%. The hidden homeless. And the number of owner-occupied homes also fell between 2011 and 2016 causing the overall rate to drop from 69.7% to 67.6%, a level last seen in 1971. We are moving backwards, fast.
For most young people renting is the only option and now exceeds owner-occupation among under-35s . And in a squeezed market like Dublin, rents have inevitably soared – up some 30 per cent in the capital since 2011, if you are lucky enough to find somewhere.
Yet, why is there not a more serious attempt to incentivise bringing the 183,000 homes that are currently vacant back into use? And why the obsession with building homes-to-buy for first-time buyers at ever-inflating prices, when the real demand is for affordable social and affordable housing and rental properties? Time for a broader range of solutions, Says Mr Coveney.
Meanwhile: —
New data shows just 2,076 homes built last year
FREEDOM OF INFORMATION FIGURES SHOW NEW HOMES FALLING FAR SHORT OF GOVERNMENT'S 15,000 ESTIMATE.

THE NUMBER OF NEW HOMES BUILT IN THE STATE LAST YEAR WAS JUST 2,076, A FRACTION OF THE GOVERNMENT'S 15,000 ESTIMATE, ACCORDING TO NEW FIGURES.
The number of new homes built in the State last year was just 2,076, a fraction of the Government's 15,000 estimate, according to new figures obtained under the Freedom of Information.
Taken from the Building Control Management System, which is widely acknowledged as the most reliable construction database, the figures cast further doubt on the Government's estimate of homebuilding rates in the economy.
They show that, when one-off homes are excluded, just 848 estate houses and apartments were completed in 2016 compared to an official Department of Housing estimate of 8,729.
In Dublin city, the most populous part in the State, just 68 scheme homes and apartments were completed last year.
The figures for other local authorities were also well below official estimates; Fingal (121), Dún Laoghaire-Rathdown (78), South Dublin (69) and Cork City (21).
In three local authorities, Longford, Leitrim and Roscommon, there were no housing completions recorded at all in 2016, while a further eight counties recorded fewer than 10 completions.
The figures stand in stark contrast to the Department of Housing's official housing completion figure for 2016 of 14,932.
The discrepancy stems from the department's use of ESB metering data as a proxy to count new builds. Electricity connections can be triggered by work to existing buildings or by formerly vacant units coming back on stream.
Ghost estates in Ireland?
The official figures are also likely to have been inflated by the finishing out of so-called ghost estates built during the boom.
Dublin architect Mel Reynolds said the Government's housing targets, contained in its Rebuilding Ireland strategy, are based on new-build levels that were "fictional".
He said the remarkably low output figure for scheme homes and apartments also raised questions about the Government's new Help-to-Buy scheme, which has been blamed for fuelling further inflation in the market.
Mr Reynolds said there were now almost five Help-to-Buy scheme applicants for every new home being built.
The Department of Housing has repeatedly defended its use of the 14,932 completion figure, suggesting electricity connections have been used as a proxy for completions since the 1970s, as developers would not connect a property to the grid until it is ready for sale.
It also claims the Building Control Management System database is not an accurate measure of homebuilding activity as it was only established in 2014 and may fail to capture projects commenced prior to that.
Last week, Minister for Housing Simon Coveney said he hoped the level housing supply could be accelerated to 25,000 units a year by the end of next year. However, he indicated the State may need to build 35,000 units before demand in the market can be met.
Minister Varadkar supports an SSIA-style scheme to top up personal pensions
VARADKAR SAYS A PLAN IS URGENTLY NEEDED TO ENCOURAGE MORE SAVING'S.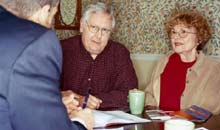 A new SSIA-style savings scheme should be introduced to try to tackle our 'pensions time bomb', according to Social Protection Minister Leo Varadkar.
The original State-backed five-year SSIA plan, introduced in 2001, offered a bonus of €1 for every €4 saved monthly, subject to an agreed maximum.
Now Minister Varadkar wants a similar type of incentive for workers to pay into their own "personal" pension fund. The plan would give them additional retirement cover – on top of their State pension entitlement – and employers would be required to match their contributions.
"The minister's preferred option would be an SSIA-type top-up from the Government, rather than the current system of a tax-relief incentive," a spokesperson confirmed to the Sunday Independent.
"The SSIA top-up is very well understood, much more so than tax relief.
"It costs much the same, and would add to an individual's pension income, as the money would go into their personal pension savings account."
The fund would have to be phased in over a period of time with contributions starting at a "low level" in the first year.
The most favoured model would be similar to the Australian, Singaporean and New Zealand systems, and specially "tailored" for Ireland.
Every worker would be automatically enrolled in the scheme – but would have the right to avail of an opt-out clause. The fund would be the "private property" of the individual, could not be expropriated by any government, and could be inherited by a partner or family members if the worker passed away before drawing down any benefits.
It could be transferred to another jurisdiction, and there would be flexibility as to when benefits accrued could be taken out. The SSIA scheme of 16 years ago was generally regarded as a success, generating a huge national savings kitty.
Only a third of private-sector workers have a pension. During the recession years, many people sacrificed saving for their retirement as they battled to cope with more immediate bills such as mortgages, heating and food.
Meanwhile, the latest census data shows the proportion of those in the older age bracket continues to increase.
There are now 296,837 males and 340,730 females aged 65 or older in Ireland.
The number of men in this age category has gone up by 22% since 2011, compared with an increase of 16% for women. Medical experts predict improved medical care and other lifestyle changes will result in people generally living longer.
Financial studies show the demise of the traditional 'permanent pensionable job' as the nature of the workplace changes. Problems in many company schemes are an added complication.
Dermot O'Leary, chief economist with Goodbody Stockbrokers, suggests an SSIA-style government initiative could help deal with the 'ticking pensions time bomb'.
He said recent census figures provided further confirmation that the over 60s segment of the population will increase in the coming years.
He suggested there would be obvious benefits to an SSIA-style scheme linked to pensions provision.
Nutritionists now agree there's only one fruit that must find a place in your shopping basket "Berries"?

Every fruit has its nutritional benefits but there is only one that seems to be winning the battle across the board when it comes to the expert's advice.
If you tend to opt for berries of the red variety over blue because of their appealing buy me attractions, it might be time to change that because blueberries have multiple health benefits with 17 different dietitians agreeing that they're one of the best superfoods available.
After surveying a group of nutritionists and cross-referencing their answers, Byrdie found the non-assuming berry came out on top.
WHY IS THAT?
Nutritionist Frida Harju, sums it up perfectly, when explaining:
"If you are going to add one fruit to your diet, make it blueberries. They have been labelled a superfood due to their high levels of polyphenols, antioxidative, and anti-inflammatory compounds that help to combat memory loss and enhance your mood."
Due to the high amount of antioxidants present in blueberries, they help cardiovascular health and brain health.
They're also high in fibre, good for your skin, aid digestion and unlike other fructose-laden fruits, blueberries have been shown to improve blood glucose and insulin levels.
If food shopping is on your Weekly to-do list, make sure blueberries find their way into your basket…
'Hobbits' Now claimed as one of the earliest forms of the human species?
A model of a female Homo floresiensis right picture.
HOBBITS, KNOWN AS HOMO FLORESIENSIS, COULD BE ONE OF THE MOST ARCHAIC FORMS OF HUMAN ACCORDING TO NEW RESEARCH.
Remains of hobbits were discovered on an Indonesian island in 2003, and since then scientists have debated where they originated from.
While some claim they were just short Homo sapiens, new Australian National University (ANU) research claims the hobbits were most likely a sister species to Homo habilis – who lived in Africa about 1.75 million years ago.
There's also a chance that they even proceeded the Homo habilis, making them one of the oldest forms of humans.
They were about 3.5ft tall and used stone tools.
"It's possible that Homo floresiensis evolved in Africa and migrated, or the common ancestor moved from Africa then evolved into Homo floresiensis somewhere," study leader Dr Debbie Argue says.
Dr Argue said the analyses could also support the theory that Homo floresiensis could have branched off earlier in the timeline, more than 1.75 million years ago.
"If this was the case Homo floresiensis would have evolved before the earliest Homo habilis, which would make it very archaic indeed," she said.
The hobbits lived on the Indonesian island of Flores until as recently as 54,000 years ago.
Prior to the ANU study it was believed that the Homo floresiensis evolved from Homo erectus, a larger human that lived on the Indonesian mainland of Java.
However the ANU researchers say that's almost certainly not the case.
"We can be 99 per cent sure it's not related to Homo erectus and nearly 100 per cent chance it isn't a malformed Homo sapiens," Professor Mike Lee said.
The research was published in the Journal of Human Evolution.
It's unclear whether Bilbo Baggins is connected to the Homo floresiensis, or how he and his relatives made their way to Hobbiton from Indonesia.