Simon Harris new health Minister urges an end to maternity hospital dispute
MINISTER CALLS ON THOSE INVOLVED IN THE ROW OVER ST VINCENT'S HOSPITAL FACILITY TO 'PUT EGOS TO ONE SIDE'
The new Minister for Health Simon Harris has called on those involved in the dispute over the governance of the National Maternity Hospital after its proposed relocation to "put their egos to one side".
Mr Harris said on East Coast FM on Saturday morning: "The people of Ireland, the expectant mothers of Ireland, do not care about your bureaucratic row."
Management at St Vincent's Hospital and the National Maternity Hospital at Holles Street are at odds over the governance of the new facility.
Mr Harris said he will not allow the possibility of a new maternity hospital to be "jeopardised by rows over governance and fiefdom".
The Wicklow/East Carlow TD said he was looking forward to taking on "the greatest challenge of my life" and called for a political consensus around health as "you cannot run the health service on a couple of years long policy".
TRANSFER NOT DEMOTION?
Meanwhile, Mr Harris's predecessor Leo Varadkar has insisted his transfer from the Health portfolio is not a demotion.
Speaking after Taoiseach Enda Kenny opted on Friday to appoint Mr Harris to the Health portfolio and reassign Mr Varadkar to Social Protection, Mr Varadkar said: "I don't see it as a demotion, but it may be a sideways move".
Mr Varadkar, who received his seal of office on Friday night, noted his new department had the largest budget and impacted on the lives of a huge number of people.
It is the first time in almost 30 years a Fine Gael minister has been in charge of Social Protection.
Mr Varadkar did admit that "in some ways I am sorry to be losing health".
"In the period I was there we were able to increase the government by €1 billion and start delighted. And I was delighted to get the children's hospital over the line at long last," he told RTÉ Radio One on Saturday.
THE NEW CABINET IS:
Department of Social Protection: Leo Varadkar
Public Expenditure and Reform: Paschal Donohoe
Jobs, Enterprise and Innovation: Mary Mitchell O'Connor
Agriculture, Food and the Marine: Michael Creed
Justice and Equality: Frances Fitzgerald (Tánaiste)
Children and Youth Affairs: Katherine Zappone
Foreign Affairs and Trade: Charlie Flanagan
Education and Skills: Richard Bruton
Housing, Planning and Local Government: Simon Coveney
Communications, Climate Change and Natural Resources: Denis Naughten
Transport, Tourism and Sport: Shane Ross
Regional Development, Rural Affairs, Arts and the Gaeltacht:Heather Humphreys
Minister of State at Departments of the Taoiseach and Defence with Special Responsibility for Defence: Paul Kehoe
'Give us a chance,'

says new Minister of Transport

T

ourism and Sport

Shane Ross?
THIS IS FIRST GOVERNMENT SINCE 1948 WITH INDEPENDENT MEMBERS SAYS NEW MINISTER DENIS NAUGHTEN
THE NEW MINISTER FOR TRANSPORT SHANE ROSS HAS SAID "WE BELIEVE THAT IN THE LAST FEW WEEKS WE HAVE AGREED A PROGRAMME THAT WOULD BRING A RADICAL CHANGE TO IRISH POLITICS".
The economic management council "is gone", new Minister for Transport Shane Ross has told the Dáil.
In his maiden speech as a Cabinet Minister, Mr Ross said the Taoiseach had given a commitment that the council, a controversial Cabinet sub-committee of the Government's most senior Ministers Taoiseach, Tánaiste and Ministers for Finance and Public Expenditure and Reform – would no longer exist.
The Dublin Rathdown TD said the Independent Alliance made a decision that they would decide to enter government if they could extract or agree the terms they needed.
"We believe that in the last few weeks we have agreed a programme that would bring a radical change in Irish politics," he said.
The Alliance had found it difficult to come down this road because they were so disparate to make things work.
He said people were sceptical about the new Government, but he said: "Let's give it a chance. Let's talk to each other."
Mr Ross said he did not know what his powers were but he would try to introduce measures, including those suggested by the Opposition and he welcomed the idea of an anti-corruption agency, suggested by social Democrats TD Catherine Murphy during the Dáil debate on the new Cabinet.
He said the Government had done a U-turn on Seanad reform and there was already agreement within the all-party group on Dáil reform.
Mr Ross said: "There's a certain amount of bankruptcy, not on this side of the House but on the opposition benches," as he highlighted the sniping between Fianna Fáil and Sinn Féin.
New Minister for Communications and Climate Change Denis Naughten pointed out that this was the first Government with Independents in the Cabinet, since 1948 when a fellow Co-Roscommon man James Dillon was a member.
In his first speech as Minister, he said the Cabinet would have to include all views "right from Eamon Ryan to Danny Healy-Rae and that's not going to be easy".
Mr Naughten said he spent more of his 19 years in the Dáil on the opposition benches and he said there were very few Ministers who were prepared to deal with opposition TDs, but this Government would.
He said the new Government's focus would include bringing life back to small towns. Mr Naughten stressed: "Collectively these towns matter just as much as the cities."
Mr Naughten said he wanted to thank those who had contributed to the programme for Government. "We have now a partnership agreement across this House. Let's try and make it work."
New Minister of State Finian McGrath in a "super junior" role said it was a great personal honour and privilege to be appointed as Minister of State for Disabilities.
He urged the opposition to "open your minds and look at the detail" of the programme for government.
And he repeatedly stressed that the arrangement "was no grubby deal". He would not be taking any lectures from people who "sat on their hands".
Government was about using power "to have the kind of change we need in our society".
He insisted this was a "very diverse Dáil but it is not fragmented".
Outlining some of the agreements he had reached, he said the medical card would be extended to all children on domiciliary care allowance in budget 2017, a total of 10,000 children. "Do not call that a grubby deal," he said, adding that a new cystic fibrosis unit for Beaumont Hospital was "no grubby deal".
Mr McGrath said "the rights of people with disabilities will be at the heart of this government" and he said "we're going to be radical. We're going to be progressive. We're going to be responsible."
Why is the price of car insurance in Ireland going up?
IS IT DOWN TO MORE CLAIMS AND BIGGER AWARDS? OR A RACE TO GET BACK TO PROFITABILITY?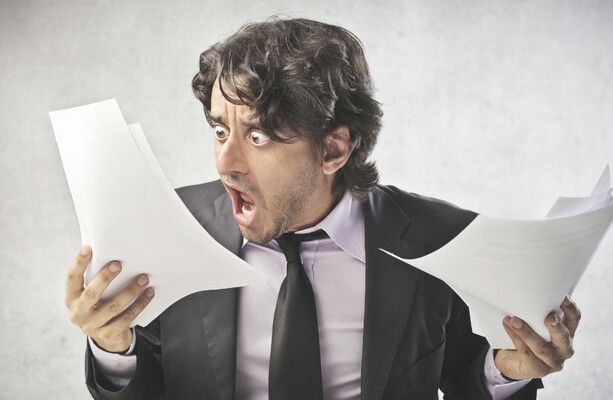 A CRASH COURSE?

THE COST OF IRISH CAR INSURANCE ROSE BY 32% IN THE YEAR TO MARCH.
While motor costs are going down around the world, here at home the cost of insuring your car has spiralled. According to the Central Statistics Office, the cost of car insurance rose by 32% in the year to March.
Insurance companies blame an increase in the number of personal-injury claims brought to court, and a jump in the size of awards given out, but the Injuries Board has quoted CSO figures showing fewer claims going to court and only a small increase in the size of awards.
Insurers have also blamed underpricing by rivals, which they say forced them to cut their prices, in order to compete.
When Quinn Insurance entered the car-insurance marketplace, in 1990, it did so with all engines revving, aggressively driving down premiums. This spurred other insurers to follow Quinn down discount alley, and the result was happy days for male drivers under the age of 25, who until then had been paying very high premiums. But when the global economy crashed, Quinn Insurance ran into the ditch.
The recent rise in prices, say insurers, is simply the industry going back to more realistic rates.
Although the Government and regulators might be buying that line, some say the insurers' explanation is straight out of a car repairman's garage.
The real explanation, according to a briefing document prepared for Minister for Transport Paschal Donohoe and obtained under the Freedom of Information Act, is that insurers are racing to get back to profitability after years of being forced by a competitive market to give car owners decent deals.
As safety technology powers forward, leading to fewer crashes and generally safer driving (or self-driving), we have been promised lower premiums – but, like those jet packs we were told about, we may be waiting a while yet.
Boeing 767 has been successfully beached in Enniscrone Co. Sligo.
THE UNUSUAL SCENES HAVE BEEN CAPTURED ON THE WATERS OF THE ATLANTIC OCEAN.
A Boeing 767, which is destined for a glamping site in Co Sligo, has been successfully beached at Enniscrone.
The aircraft left Shannon on a barge on Thursday on its way to its new home.
Preparations are being made this evening to lift the plane off the barge and bring it to a nearby site where it will be the accommodation center-piece in a glamping village.
Timber mats have been laid on the sand for a truck and trailer to get across the beach to the barge.
The plane will then be lifted by crane onto the trailer and driven to David McGowan's Quirky Nights Glamping village in Enniscrone.
Mr McGowan already has a number of old London taxis and a double decker bus ready to be converted into accommodation on the site and is also planning to buy more buses and boats for the venture.
The operation to bring the plane to the site will continue into the night.
Thousands of people travelled to Enniscrone today to watch the plane coming in.
Speaking tonight, Mr McGowan joked: "If I don't land it, I'll be known as the biggest eejit in the whole country."
Entrepreneur McGowan bought the plane, which was previously owned by Russian airline Transaero, last year for €20,000.
Transporting it back to Sligo has been a major logistical exercise after a transfer by road was ruled out.
Water charges should be refunded says?
THE FORMER TÁNAISTE JOAN BURTON SAYS LEO VARADKAR WILL INHERIT A €2 MILLION SURPLUS
THE FORMER LABOUR PARTY LEADER JOAN BURTON SAYS I WAS VERY CRITICAL OF SOME OF THE DECISIONS THAT PHIL HOGAN MADE?
Labour leader and former Tánaiste Joan Burton has said people who paid water charges should now be refunded.
Ms Burton said the decision to suspend water charges was a mistake as costs were reduced to a "very affordable" level.
Ms Burton said today on RTÉ Radio 1: "People who paid the water charges…they're going to have to be credited or refunded in some way."
She said she was critical of former minister for the environment Phil Hogan and his role in the setting up of Irish Water.
"I think some of the decisions that were made at the beginning when Phil Hogan was minister…. I was very critical of them when I was a member of the Government. In particular I was concerned about people on low incomes.
"I was concerned that the charges could be at a much higher level than a family with say three of four children and particularly teenagers with long showers and playing GAA… that those bills would mount and mount," she said.
Ms Burton said after having to "ravage social welfare" during her tenure as Minister for Social Protection as it faced a deficit "heading for €3 billion" when she took over.
She said newly appointed Minister for Social Protection Leo Varadkar will inherit a €2 million surplus for the first three months of 2016.
Ms Burton also said Irish people "should be proud of our social welfare system".
Ms Burton would not be drawn on her future role in the Labour Party but said she will be active in the Labour party "no matter what".
She said the Labour Parliamentary party will meet on Tuesday and that the party must decide who the new leader will be by the end of the summer.
Ms Burton was also critical of an RTÉ Late Late Show interview where British psychologist Peter Collett analysed her body language, saying it was "unncecessary and crude".
"I thought the Late Late psychologist's comments were odd, I haven't heard those comments in relation to male politicians," she said.
The psychologist said her body language could be attributed to rejection in early childhood.
Ms Burton said the comments were hurtful as she was adopted.
Stick insect found in southern China is declared world's longest insect at 62.4 Cms = 24 Inches
A BUG OVER HALF A METER LONG THAT WAS DISCOVERED IN SOUTHERN CHINA HAS BEEN DECLARED THE WORLD'S LONGEST INSECT, THE CHINESE MEDIA SAID LAST THURSDAY.
A stick insect measuring 62.4 centimeters (24 inches) long, found two years ago in the southern province of Guangxi, has broken the record for length among the world's 807,625 known species of insects, the official Xinhua News Agency said, citing the Insect Museum of West China.
The previous record-holder was a 56.7-cm-long (22.3-inch) Malaysian stick insect, discovered in 2008 and now on display in London's Natural History Museum.
Tipped off by locals about a huge beast half a meter long but only as thick as a human index finger, scientist Zhao Li had been on the hunt for the bug for six years before he finally glimpsed and captured one.
"I was collecting insects on a 1,200-meter-tall (3,930-foot) mountain in Guangxi's Liuzhou City on the night of Aug. 16, 2014, when a dark shadow appeared in the distance, which looked like a tree twig," Zhao said, according to Xinhua. "As I went near, I was shocked to find the huge insect's legs were as long as its body."
The bug has been dubbed Phryganistria chinensis zhao in his honor, and a paper about it will soon be published.
More than 3,000 varieties of stick insects have been discovered so far, Xinhua said.