Adams describes the water charges situation as 'A comedy of errors'
PÁDRAIG Ó CÉIDIGH APPOINTMENT 'BEYOND REMIT' OF SIMON COVENEY, SINN FÉIN SAYS
INDEPENDENT SENATOR PÁDRAIG Ó CÉIDIGH: DESCRIBED BY TAOISEACH ENDA KENNY AS "AN OUTSTANDING PERSON".
Sinn Féin president Gerry Adams described the situation as a "comedy of errors" and an "ongoing farce".
He raised the issue during Leaders' Questions in the Dáil, in the wake of the announcement by Mr Coveney of Mr Ó Céidigh as chair of the committee which will consider the report of the expert commission on water charges. The commission is due to issue its report at the end of November.
Fine Gael agreed the appointment of Mr Ó Céidigh in talks with Fianna Fáil, and Mr Adams said "the Minister has no authority to appoint the chairperson of an Oireachtas committee as such appointments are a matter for the Dáil. To intervene as the Minister did and to seek to appoint a chair is a serious departure from normal Oireachtas procedure."
Mr Adams called on Taoiseach Enda Kenny to have the chair of the committee decided by its 20 members when it was established without interference from the Minister.
'The sound of marching feet'
However, Mr Kenny said: "My, my, how your memory has faded." The Taoiseach recalled Mr Adams saying he would pay his water charges and Sinn Féin saying it would make the necessary contributions.
"Then when it heard the sound of marching feet out in Tallaght, it decided to reverse engines," Mr Kenny said.
He said Mr Adams could not say Fine Gael and Fianna Fáil were out of line. Mr Kenny said his party had a very clear view on water charges all along.
Fine Gael's position had always been that people should pay for water but they had sat down with Fianna Fáil to ensure the Government could do its work, Mr Kenny said.
Fine Gael had a confidence-and-supply arrangement with Fianna Fáil. "It is obviously necessary to have somebody who is competent, objective and capable of chairing deliberations on a complex issue such as this as chairman of an Oireachtas committee," he said.
Mr Kenny described Mr Ó Céidigh as "an outstanding person, a businessman who is used to seeing clearly through complex issues and making decisions. I am sure he will fulfil his remit in this regards in a very clear, objective and fulfilling way."
Mr Adams said the agreement was "all about getting Fianna Fáil off the hook on this issue and getting you back into power".
Ireland's unemployment figures revised down to new post-crash low of 7.5%
THE LATEST CSO FIGURES SHOW THE NUMBER OF PEOPLE WORKING IN THE STATE HAS REACHED AN EIGHT-YEAR HIGH.
THE NUMBER OF PEOPLE WORKING IN THE STATE HAS REACHED ITS HIGHEST LEVEL IN EIGHT YEARS AS CONDITIONS IN THE LABOUR MARKET CONTINUE TO IMPROVE.
Ireland's unemployment rate has been revised down to a new post-crash low of 7.5%.
The latest official figures from the Central Statistics Office (CSO) suggest the number of unemployed people in the State fell by 34,200 to 164,400 in the 12 months to October.
The updated numbers, contained in the CSO's Quarterly National Household Survey, also show the number of people working in the State has reached its highest level in eight years.
Despite the uncertain economic backdrop, employment on an annual basis increased by 2.9 per cent, or 57,500, in the third quarter of 2016, bringing the total employment to 2.04 million.
This was the highest level of employment recorded since the fourth quarter of 2008, but still below the 2.16 million peak reached in the first quarter of the same year.
The CSO's survey reveals employment has now increased for 16 successive quarters and that most of the employment growth is in the full-time category, which rose by 44,800 or 2.9 per cent year on year.
'Realistic' Ireland unwilling to host large trading schemes, investment banks told
UK will have to pay in some way for smooth transition to Brexit
Central Bank set to ease mortgage lending rules
Significantly, the quarterly growth in employment appears to be untrammelled by Brexit.
The figures show employment grew by 0.7% or 13,500 in the third quarter following growth of 0.9% and 0.8% in the previous two quarters.
The construction sector?
Employment also rose in 12 of the 14 employment sectors of the economy with the largest increase recorded in the accommodation and food services sector, which expanded by 13,400 or 9.6%.
The construction sector, which suffered the biggest sectoral decline during the crash, saw employment rise by 9,300 or 7.3%.
The largest decline during the period was in the administration and support services sector, where employment fell by 2,000 or 2.9%.
"We're going up on a more shallow slope than we declined down at, hence we haven't returned to figures that are comparable to peak employment," senior CSO statistician Brian Ring said.
Nonetheless he said the latest figures were consistent with a year-on-year growth in employment of 3%.
Mr Ring also noted the continuing downward trend in long-term unemployment, which fell from 5% to 4.2%, allaying fears that structural unemployment may become a feature of the economy.
Encouraged
Minister for Jobs Mary Mitchell O'Connor welcomed the latest survey, noting the figures put the Government on track to eclipse its target of creating an extra 50,000 jobs this year.
"I am particularly encouraged to see figures showing the vast majority of new jobs are being created outside of Dublin as one of my key priorities remains keeping a focus on job growth in all regions around Ireland," she said.
Alan McQuaid of Merrion Stockbrokers said: "Although emigration has been a factor to some degree in keeping unemployment down since the financial crisis, the labour market has improved dramatically over the past two/three years, reflecting the strengthening of the economic recovery."
He also noted the most recent migration estimates showed net inward migration of 3,100 in the year to April 2016 as against net outward migration of 11,600 in 2015, and the first positive figure since 2009.
Device developed by Irish scientists to 'vastly improve' detection of prostate cancer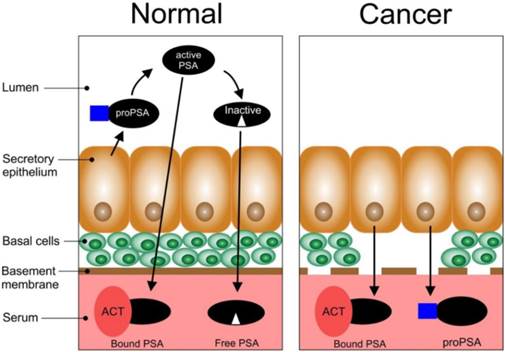 A DEVICE DEVELOPED BY IRISH SCIENTISTS IS EXPECTED TO LEAD TO A VAST IMPROVEMENT IN PROSTATE CANCER DETECTION.
It can test a non-invasive technique that could significantly increase the chance of finding tumours. Up to now, the potentially life-saving approach to prostate cancer detection remained confined within a research setting.
The test device that mimics the prostate and entire pelvic area was developed by Silvin Knight, a PhD student at Trinity College Dublin's School of Medicine.
Mr Knight has been working under the supervision of Prof Andrew Fagan, director of the National Centre of Advanced Medical Images at St James's Hospital and leader of the group.
Mr Knight's work, funded by the Irish Cancer Society and the Movember Foundation, is published in the journal Physics in Medicine and Biology.
The device that took two and a half years to build and develop makes it possible to test an imaging technique that involves injecting a dye into a patient.
A series of images are taken as the dye leaks in and out of tissue in the prostate. Leakier blood vessels in prostate tissue are a strong indicator of the presence of a tumour. However, the accuracy of the technique that is up to 42% more sensitive compared with biopsy alone could not be adequately tested until now.
"The phantom test device is allowing us to develop a dynamic contrast-enhanced magnetic resonance imaging technique to a higher degree of accuracy than has been possible previously with just imaging patients," said Mr Knight.
Prostate cancer is the most common cancer among men in Ireland with around 3,400 new cases of the disease identified each year.
Mr Knight said: "Currently, it is difficult for doctors to definitively diagnose prostate cancer using existing techniques. These usually require patients to go through a painful and sometimes inaccurate biopsy procedure."
Head of research with the Irish Cancer Society, Robert O'Connor, said that the development was hugely significant.
The society and the Movember Foundation is raising awareness about prostate cancer and other men's health issues this month.
'Shop and Save campaign' incentive behind the resurgence of Dunne's Stores
THE LATEST DATA SHOWS THAT DUNNES STORES HAD A 22.6% SHARE OF THE MULTI-BILLION EURO GROCERY MARKET DURING THE 12 WEEKS UP TO NOVEMBER 6.
You can bet that if there weren't Champagne corks popping down at the Dunnes Stores headquarters on Dublin's George's Street yesterday, there was at least some smug satisfaction in being back on top.
BECAUSE IT LOOKED FOR A LONG TIME LIKE DUNNES STORES HAD LOST ITS WAY?
Its market share had declined, and it was taking a beating from rival SuperValu, which has developed new ranges and aggressively marketed its Irish and local credentials, heavily involving itself in local communities.
It's arguable that Tesco's own slide down the ranks was as much to do with its wider problems as a group, rather than just its ability to compete in the Irish market.
The first line of defence for Dunnes was to slash its own margins.
It did so by introducing its popular 'Shop and Save' incentive, where customers get €10 off every €50 they spend. Its popularity even forced rivals to begin accepting the vouchers.
It was an audacious, not to mention expensive, strategy for Dunnes.
Retail experts reckon that since the retailer introduced the scheme over two years ago, it has cost Dunnes tens of millions of euros.
What's telling though is that Dunnes Stores has been able to afford to run that scheme for so long.
That makes one wonder just what kind of profit margin the chain was previously working off, and that if it was losing money to run the campaign, just how much in accumulated profits the business had on its books.
A substantial amount, certainly, but the business is unlimited, meaning it does not have to file publicly available accounts.
A big challenge now for the chain will be how to introduce an orderly halt to that discounting without losing too many customers, or seeing their spend fall if they do stay with the chain.
To that end, Dunnes Stores has been introducing new products and concepts.
It has also bought the small Dublin-based Café Sol chain to introduce the product to Dunnes Stores, and also acquired artisan butchers Whelans.
And that's just the food side.
With textiles, it has hauled in top names such as Paul Costelloe, Lennon Courtney and Paul Galvin to front labels it hopes will spur sales with more discerning customers.
It's all pushing Dunnes Stores more along the lines of Marks and Spencer (where Margaret Heffernan has even been spotted shopping), rather than the Dunnes of old.
And being number one might also stir interest in the chain from potential buyers.
Margaret Heffernan turns 75 next year, her brother Frank Dunne turns 74.
There will come a day when a decision will have to be made about the chain's future.
An Post accused of 'devious' plan to close a Sligo country post office
LOCAL SOOEY PRIEST SPEAKS OUT AS COMPANY REVIEWS CONTRACT AFTER DEATH OF BALLYGAWLEY POSTMASTER.
A PROTEST LAST WEEK IN SUPPORT OF BALLYGAWLEY POST OFFICE IN CO SLIGO.
A parish priest has spoken out against the closure of a rural post office in Co Sligo which is under threat following the death of the 55-year-old postmaster.
Speaking at the end of Mass in Sooey parish church on Sunday, Fr AB O'Shea urged parishioners to sign a letter, which was available in the church porch, urging An Post not to close the post office in nearby Ballygawley.
Campaigners have accused An Post of using the death of postmaster Colm McTiernan, less than six weeks ago, as an excuse to close the service now being operated by his wife. With 700 post offices nationally believed to be under threat, An Post has announced that the contract for Ballygawley post office is under review.
Fr O'Shea told the congregation it was important to maintain services in the west of Ireland and "not move everything towards the capital".
'HEARTBEAT OF THE COMMUNITY'
Thomas Walsh, chairman of Ballygawley Development, said local people were angry, not just because they feared losing their post office , "the heartbeat of the community". "I know An Post is a commercial company but people feel this is being done in a very callous way".
He said Mr McTiernan's wife Antoinette was continuing to operate the post office in their multi-use business which includes a shop and filling station. "An Post is now going through this rigmarole of a process but we feel they are looking for an excuse to close the post office."
The late postmaster's brother Padraig said the family were very upset that the contract was put up for review so soon after Colm's death at the age of 55. "There is no humanity in it. Antoinette has been running it and it is a very busy post office," he added.
Campaigners said that within a 30-mile radius, four post offices had closed over the past three years, so closure would leave a large geographical area without a service. More than 300 people attended a rally outside the premises last week, including several local school children with letters addressed to Santa.
BIG DECISION?
Angus Laverty, public affairs manager with An Post confirmed the contract for Ballygawley post office was now under review, and said a consultation period would continue until December 2nd. A decision on whether to keep the post office open is expected some weeks later.
Mr Laverty said the company was aware of the sensitivity of the case. "We are always sensitive to the family, and this case was particularly tragic as Colm was only in his 50s and he was our colleague. Unfortunately there is no good time to do this."
Mr Laverty said that as postmaster, Mr McTiernan had been the person contracted to provide the service, and "unfortunately when a person dies that is the end of the contract". He said there were 1,130 post offices in the country, 51 of them run by An Post staff , while the rest were operated on a contract basis.
This ancient Chinese bird kept its feathers, and colours for some 130 million years
THE FOSSILS OF AN ANCIENT BIRD ON THE LEFT OF PICTURE, EOCONFUCIUSORNIS, REVEALED MICROSCOPIC EVIDENCE OF PIGMENT WITHIN ITS FEATHERS, WHICH WERE PRESERVED FOR SOME 130 MILLION YEARS.
An international team of U.S. and Chinese scientists analyzed the color of the bird, the oldest known avian after the proto-bird Archaeopteryx, by first identifying a protein from its fossilized feathers that enables modern-day birds to fly.
The protein, beta-keratin, is the stuff of nails, feathers, scales and beaks. Evolutionary history and modern genetic evidence indicates that feather keratins evolved from reptilian scale keratins. (Beta-keratin is not to be confused with beta-carotene, the orange pigment found in carrots and other plants.) The keratin proteins are arranged like building blocks to give a particular biological structure its function, akin to the way brick can form a walkway or a chimney.
Scientists studied Eoconfuciusornis beta-keratin buried deep within the animal's fossilized feathers. They probed the keratin structures to find small, dark grains called melanosomes. These are the little specks within animal cells that give skin and other tissues its color. Although melanosomes had been discovered in fossilized creatures before, it was previously too difficult to tell if the dark granules belonged to the animal itself or ancient microorganisms preserved alongside it.
The trick was to pick out the bird melanosomes embedded within the keratin. "If we couldn't find the keratin, then those structures could as easily be microbes, or a mix of microbes and melanosomes — in either case, predictions of dinosaur shading would not be accurate," said study author and North Carolina State University biologist Mary Schweitzer in a news release.
In a new study published in the Proceedings of the National Academy of Sciences, the researchers used an analytical technique not traditionally applied to 130-million-year-old animals. Chinese Academy of Sciences paleontologist Pan Yanhong told the South China Morning Post that, "We must remove many unwanted materials to reveal the keratin proteins, and for the job I borrowed some techniques used in the study of ancient human DNA." The price of the technique was that parts of the fossil, each sliver about the size of a rice grain, were destroyed in the process.
Eoconfuciusornis — the "early Confucius bird" or "the dawn of the Confucius bird" — was first discovered in 2008, and is thought to have been the size of a crow. It was the first animal known to have a toothless, horned bill like a bird. The specimen used in the current study was found in Hebei, China, where a lake once existed during the beginning of the Cretaceous period. (An amateur paleontologist previously unearthed the slightly younger Confucius bird, Confuciusornis, when he purchased a specimen at a flea market in Jinzhou in 1993.)
As University of Bristol paleontologist Mike Benton told National Geographic at the time of the bird's discovery, there was a question of just what colors its plumage bore when it was alive. The early Confucius bird could have been brown and black. Or, Benton said, "these might alternatively have been the bright reds, blues, and yellows of modern birds."
The melanosomes examined with the new technique lent support to the idea that the early Confucius bird's body was brownish or dark in color. What's more, the study hinted at future discoveries embedded within additional ancient skins and feathers. As Pan said to the South China Morning Post, "We can use the same technology to study other animals, such as dinosaurs."