Garda call off strike action planned for Friday,
BOTH THE AGSI AND GRA SUSPEND STRIKE ACTION 'PENDING THE RESULT OF THE BALLOT'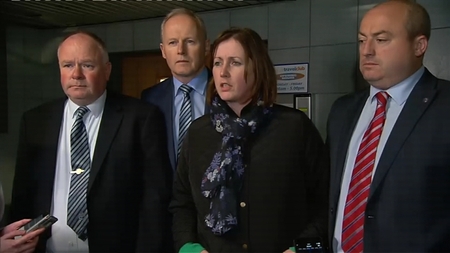 THE ASSOCIATION OF GARDA SERGEANTS AND INSPECTORS (AGSI) AND GARDA REPRESENTATIVE ASSOCIATION (GRA) HAVE SUSPENDED ITS STRIKE ACTION PLANNED FOR FRIDAY.
AGSI president Antoinette Cunningham said: "As a result of proposal received which will be put to a ballot of our membership, [the] AGSI will be calling off its day of industrial action pending the result of the ballot. AGSI are delighted a fundamental right in gaining access to the industrial relations mechanisms, the WRC and the
Labour Court
for our membership. AGSI are delighted to announce we have gained an uplift in income for all of our members."
The GRA decision was late Friday night, after they met to discuss the Labour Court recommendations, which said that Gardaí should receive a new €15 payment for every day of annual leave, as well as more money in rent allowance.
It has also proposed that plans to integrate rent allowance into core pay for all Gardaí – which will have a knock-on impact on premium payments and overtime – should be brought forward to the beginning of January 2017.
It says that rent allowance should be restored for recently-recruited Gardaí immediately on the acceptance of the new proposals.
It also recommended that the new €1,459 payment for Gardaí to attend briefings prior to starting their shifts should also be introduced in January, earlier than previously anticipated.
Under Government proposals rejected by the Garda Representative Association (GRA) earlier this week, rent allowance was to be phased in in two parts, half in January 2017 and the other half in January 2018.
The proposed briefing payment had been envisaged originally to commence by April.
The Labour Court has effectively suggested amendments to the original proposals rejected by the GRA earlier this week as well as some new measures.
The court says that a new premium payment should be introduced to Gardaí to reflect uncertainty over the taking of annual leave.
This would provide for an additional €15 for each day of leave they receive.
"The court understands that the operation of the system of administration of justice has the effect of diminishing the certainty of approved annual leave for Gardaí in consequence of their necessary attendance at court hearings even at short notice when on approved leave."
"The court recommends that this uncertainty should be acknowledged by payment to Gardaí of a €15 premium payment per annual leave day eg a Garda with a leave allowance of 30 days should receive a premium payment per annual leave payment of 30 x €15 per annum. The parties to agree the manner of implementation of this provision. This provision should take effect from the commencement of the next leave year."
The Labour Court says it accepts that the value of rent allowance has diminished as a result of the evolving rental market. "The court, on the basis of submissions made & recommends that rent allowance should be increased by €500 with effect from 1 January 2017."
The Labour Court did not make any recommendation in relation to "pay restoration" for Gardaí as this was being addressed in a separate process due to be completed in December.
Tánaiste Fitzgerald hopes new legislative move ends cycle of charity scandals
FRANCES FITZGERALD SAYS REGULATING SECTOR AN 'ABSOLUTE PRIORITY' FOR GOVERNMENT

A DAMAGING CYCLE OF SCANDALS RELATING TO CHARITIES MUST COME TO AN END, MINISTER FOR JUSTICE FRANCES FITZGERALD HAS SAID.
Alluding to the controversy involving suicide charity Console, Ms Fitzgerald said there was a time during the summer when issues surrounding charities dominated the news cycle.
She said the full implementation of the Charities Act 2009 would ensure the sector is no longer clouded by controversy.
Ms Fitzgerald was speaking at the launch of the Charities Institute Irelandwhich has been formed from the merger of Fundraising Ireland and the Irish Charities Taxation Research LTD (ICTR) which represents 180 charities in Ireland.
The institute will deal with issues related to charity taxation, regulation, fundraising standards and overall governance.
Ms Fitzgerald, the Minister for Justice, described the merger as a "brave, practical and thoughtful decision".
She hoped the CII would work with the Charities Regulatory Authority which she said now has the necessary staff and financial resources required to achieve its goals. An additional €1.7 million was announced in the budget to give the authority the specialist skills to regulate the sector.
Absolute priority
Ms Fitzgerald said the regulation of the charities sector was "an absolute priority" for the Government.
"It will reassure the many thousands of people who generously volunteer their time, energy and money to charitable causes that their efforts serve a noble purpose, which is to assist the most vulnerable citizens in our society."
CII chief executive Lucy Masterson said the purpose of the institute is to restore "trust and confidence" in the causes and charities people in Ireland support.
"That they know that the money that they are giving is going to the cause that they have a deep connection with," she said.
Alone, the charity that supports older people to age at home, welcomed the creation of the CII.
Its chief executive Seán Moynihan said: "We hope that this initiative will encourage other charities to get serious about quality and transparency in order to restore public trust and confidence in the sector."
Some Irish public transport fares to rise by up to 18%,
AUTHORITY ANNOUNCES SAVINGS OF 50% FOR COMMUTERS FROM SOME KILDARE TOWNS

THOSE TRAVELLING ON SOME IRISH RAIL SERVICES WITHIN THE SHORT HOP ZONE – SUCH AS LEIXLIP TO DUBLIN – FACE AN 18% PRICE INCREASE.
Many public transport users face significant fare hikes under a National Transport Authority reorganisation of fares.
Within the Dublin area "short hop zones", some rail fares will rise sharply, including the Leixlip to city centre fare which will increase by up to 18%.
Meanwhile, the cost of an annual adult Luas all-zones ticket, currently €910, will rise to €1,000, before the permitted tax deductions are made. This is a 9.9% rise, far higher than the 3.3% requested.
Currently, a monthly Luas ticket costs €91. A rise to €94 had been requested. However, the NTA approved a rise to €100 per month.
However, it's not all bad news for commuters, as some will see reductions by as much as 50% in their fares.
Among the winners are residents of Co Kildare, where Sallins and Kilcock stations have been brought into Iarnród Éireann's Dublin area "short hop zone". The large savings will also be available to residents of Naas, which is also served by Sallins station.
Outside Dublin, intercity rail tax saver fares will rise by 4%, Cork commuter rail fares will rise by up to 2%, and intercity adult and child weekly tickets will rise by 2%.
Intercity tickets
In many cases, the intercity rail increases actually exceed those requested by Iarnród Éireann – which, in the case of intercity annual tickets for example, tended to be about 2%. The authority set no fare increase on any single or return intercity fares in 2017.
Bus fares outside Dublin will rise by 10 cent for adults and five cent for children when paying by cash on Bus Éireann services. There will, however, be no increase in Leap card fares. One-day, seven-day, monthly and annual bus fares will be adjusted to reflect distance travelled, with some dropping by as much as 5.9% as others rise by up to 2.8%.
Dublin Bus annual tax-saver cards – for journeys on Dublin Bus only – will not change. Dublin Bus monthly and annual tickets – for complex journeys involving other providers such as Luas or Dart – will rise by up to 2.3%.
Tax saver tickets for Bus Éireann vary, with some distances dropping in cost by as much as 5.8% while others rise by up to 2.8%. Iarnród Éireann annual and monthly tickets will rise by 2%, while under the rationalisation of Luas zones, notably merging zones three and four, some student pre-paid Leap cards will actually drop by 3.8% while some zones will rise by 5.9%.
DUBLIN BUS
* Pre-paid Rambler tickets rise by up to 2.9%
* Adult cash fares and Leap card fares will see no change
* Schoolchild Leap bus fares will rise by 2% on Irish Rail
IARNRÓD ÉIREANN
* Dublin short hop zone and intercity fares to increase by 4%
* Cork commuter fares up by up to 2%
* Change to the distance-based fares, pulling in towns to the short hop zone around Dublin, but increasing some fares within that zone
BUS ÉIREANN
* Cash fares up 10 cent for adults, five cent for children
* Daily, seven-day, monthly and annual tickets vary from a drop of 5.9% to a rise of 2.8%
* No increase in child or student returns
LUAS
* Merge zones three and four resulting in fare changes from minus 4.2 per cent to plus 7.4 per cent
* 10 to 20 cent increase in adult single journey cash fares
* Adult prepaid daily, seven-day and 30-day adjusted from minus 4.2% to plus 6.3% The fares will apply from January.
The NTA said the aims of the reorganisation were to better link the distance travelled to the fare price and to offer reductions to children and students.
Smoking causes hundreds of DNA mutation changes
SMOKING LEAVES AN "ARCHAEOLOGICAL RECORD" OF THE HUNDREDS OF DNA MUTATIONS IT CAUSES, SCIENTISTS HAVE DISCOVERED.
Having sequenced thousands of tumour genomes, they found a 20-a-day smoker would rack up an average of 150 mutations in every lung cell each year.
The changes are permanent, and persist even if someone gives up smoking.
Researchers say analysing tumour DNA may help explain the underlying causes of other cancers.
Pamela Pugh, 69, was diagnosed with lung cancer in 2013. She started smoking aged 17 and quit in her early 50s.
But she said: "Even though I gave up many years ago, the effects of smoking caught up with me.
"Had I known as a teenager that smoking caused mutations which would stay with me for life then I would never had started".
The study, in the journal Science, was carried out by an international group, including the Wellcome Trust Sanger Institute in Cambridgeshire and the Los Alamos National Laboratory in New Mexico.
The analysis shows a direct link between the number of cigarettes smoked in a lifetime and the number of mutations in tumour DNA.
The authors found that, on average, smoking a packet of cigarettes a day led to:
150 mutations in each lung cell every year

97 in the larynx or voice box

23 in the mouth

18 in the bladder

six in the liver
Joint lead author Prof Sir Mike Stratton, from the Wellcome Trust Sanger Institute, said: "The more mutations there are, the higher the chance that these will occur in the key genes that we call cancer genes, which convert a normal cell into a cancer cell."
The researchers said that in tissues such as the lung, which are directly exposed to smoke, they could find the mutational signature of the chemicals in tobacco smoke, of which at least 60 are carcinogens.
However, they could not find this same pattern in tissues such as the bladder, which are not directly exposed.
Prof Stratton said in these organs smoking seemed to be accelerating a natural mutational process, but how it did this was "mysterious and complex".
He said the same investigative approach could be used with other cancers where the underlying causes were less well understood.
"By looking in the genomes of the cancers, we will find the archaeological traces of past exposures which have been responsible for generating the cancers and that may potentially lead to prevention," he said.
Genetic disruption
Dr David Gilligan, consultant oncologist at Papworth Hospital and Roy Castle Lung Foundation trustee, said: "For every 150 mutations in the cell each year, that is 150 opportunities for lung cancer to develop.
"Lung cancer has been at the bottom of the survival league for many years, but there are many exciting developments, including immunotherapy and genetically targeted drug treatments."
Ms Pugh has received treatment at Papworth and Addenbrooke's Hospitals in Cambridgeshire.
She has just spent six months on a trial of a drug that aims to disrupt the genes that drive the growth of lung cancer.
Participants in the Matrix trial have DNA from their tumours examined to check they have genes that may respond to the drug.
But a scan has shown the tumour in Ms Pugh's right lung is growing, and she has had to leave the trial.
She will now undergo more chemotherapy and radiotherapy.
There are 35,000 deaths a year in the UK from lung cancer, and it is estimated that nine out of 10 cases are preventable.
More & more Women dying of Cancer & here's why?
THE NUMBER OF WOMEN DYING FROM CANCER AROUND THE WORLD KEEPS RISING, AND IT WILL TAKE A GLOBAL RESPONSE TO REVERSE THE TREND.
WORLDWIDE, CANCER WILL KILL 5.5 MILLION WOMEN A YEAR BY 2030.

THAT'S AN INCREASE OF 57% FROM 2012 WHEN 3.5 MILLION WOMEN DIED FROM CANCER.
Many of these deaths can be prevented, according to a new report, "The Global Burden of Cancer in Women," presented at the World Cancer Congress in Paris.
Released by The American Cancer Society and Merck KGaA of Darmstadt, Germany, the report examines the physical, societal, and financial impact of cancer in women around the globe.
Cancer rates continue to rise along with world population. It is now the second leading cause of death among women.
It's a major health and economic threat across the globe. Cancer rates are generally greater in wealthier countries. Now they're on the rise in developing countries.
One reason is that improved healthcare in those countries is increasing life span.
Another is that as economies improve there are some added risk factors for cancer. These include physical inactivity, unhealthy diet, and having a first child at an older age.
Some of the most commonly diagnosed cancers among women are breast, lung, cervical, and colorectal.
In less affluent countries, these cancers can often go undiagnosed or untreated, leading to a higher mortality rate.
Women with cancer face considerable physical and emotional challenges. So do their families.
Cancer treatment, if you can get it, is expensive. In addition, patients may require the assistance of family or other caregivers as well as transportation to treatment centres.
Indirect costs also include loss of productivity and income, especially when young and middle-aged women are involved.
According to the report, the global economic burden of cancer in 2009 was about $286 billion. Much of that is attributed to premature death of women in the workforce.
In the United States, years of productive life lost to cancer in women were estimated at $82 billion in 2008.
Cancer mortality rates for women are highest in Zimbabwe, Malawi, Kenya, Mongolia, and Papua New Guinea.
Mortality rates are lowest in northern and western Africa, Central America, select islands of Oceania, and south-central Asia.
Many cancers can be prevented
According to the report, about one-third to one-half of cancer cases could be avoided based on what we already know about risk factors.
Several common cancers in women have known means of prevention or early detection. Screening and early detection often mean patients have better treatment options and more favourable outcomes.
The report highlights the potential to reduce suffering and loss of life while easing the family and societal economic burden.
Dr. Homayoon Sanati is medical director of breast oncology at the Memorial Care Breast Centre at Long Beach Memorial and Orange Coast Memorial medical centre's.
In an interview with Healthline, Sanati said there are no real surprises in the report. He is particularly concerned with mortality rates for lung cancer in women.
It surprises me, with all information we have, to see younger women smoking.
He said the problem can be attributed to the rise in women smokers. It's a trend that began in the 1970s when ads started targeting young women.
"It surprises me, with all information we have, to see younger women smoking," said Sanati.
"It's a warning sign that we need to educate patients to stop smoking. We do have screening modalities right now for lung cancer that can reduce mortality," he said.
Sanati said there's a low-dose CT scan that can be done once a year in patients who have a history of smoking and are older than 50 years of age. Earlier diagnosis increases the chances of stopping the disease before it spreads.
"There's also an increase in smoking in China," he continued. "The effects of smoking show up 20 years later, so it will be a large problem for them pretty soon."
Preventing breast cancer?
Sanati said a healthy diet, good body mass index (BMI), and physical activity are important in preventing breast cancer.
"I think these are some of the main issues that can be improved. But some subsets of breast cancer are genetically driven. Patients should be aware of those," he said.
Sanati doesn't agree with current U.S. Preventive Services Task Force screening guidelines for breast cancer. Although the United States has good screening modalities and good treatments, he believes less screening may lead to increased mortality five or 10 years down the road.
"Current guidelines recommend a mammogram every other year for women aged 50 to 74. Every other year works for slow growing cancer, but it won't pick up on fast growing cancers," he said. "Those are the ones you want to diagnose sooner rather than later."
Sanati also sees the benefit of self and clinical breast examinations.
"I see patients get diagnosed because they found the mass themselves or their doctor found the mass. There are women alive today because of that," he said.
Cervical & liver cancer
When it comes to cervical cancer, Sanati expects rates to go down in countries where the HPV vaccine is widely available.
"South American countries are actively promoting vaccinations because the cost of the vaccine is much cheaper than managing cervical cancer. For that reason, the trend should be going down," said Sanati.
Decline is unlikely in countries that don't have or promote the vaccine.
In addition, cervical cancer screening, starting with the Pap test, can lower incidence and mortality.
Sanati said we should also pay more attention to liver cancer.
"In certain countries, there's an increase in liver cancer mostly due to chronic infection with hepatitis B," he said. "I think we would see a lowering of this trend in those countries as they get more access to hepatitis vaccines."
"In the United States, liver cancer will become more prominent in the near future," warned Sanati.
That's due to diet, a factor well within our control.
"A high sugar diet leads to a condition called 'fatty liver.' Sugar gets converted into fat and is stored in the liver. In time, it damages the liver and increases the risk of liver cancer," explained Sanati.
The report concluded that the burden of disease, loss of life, and economic hardship is not inevitable.
There are known means of prevention and early detection for the most common cancers among women.
The report suggests that countries need to prioritize cancer education and prevention. It will require support and commitment from the global community.
"We are proud to partner with the American Cancer Society to address the impact cancer has on women worldwide," Belén Garijo, member of the Executive Board and CEO Healthcare at Merck KGaA, said in a press release. "This collaboration is a first-of-its-kind public-private partnership that recognizes that no one sector can tackle this challenge alone. Improving women's health and well-being has an uplifting ripple effect on our world, and we know when women do better, our communities do better."
We are about to see the biggest and the brightest super moon of the 21st century on November 14th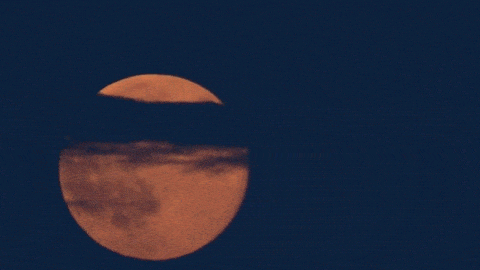 Forget all the other super-moons you've seen in the past. Or even meteor showers, blood moons and lunar eclipses. Because on November 14, your night sky is going to light up with the biggest full moon you'll see in a long time.
Super-moons aren't all that uncommon, but this one's going to be pretty special because for the first time since 1948, the full moon will be nearest to Earth. And it won't get this close again until November 25 2034.
If you want to see the astronomical event this year – it's the supermoon in November. Here's everything you need to know:
How does a supermoon happen?
A supermoon is a full moon or a new moon (yes a new moon is also classed as supermoon, even if you can't see it) at its closest point to Earth. The moon orbits Earth in an elliptical plane so sometimes it can come quite close to our planet (which is called a perigee) and at other times, it can be at the furthest point from Earth (which is called an apogee).
The perigee distances can vary but at its closest, the moon is about 30,000 miles (48,000 km) closer to Earth than during apogee. When the sun, the moon, and Earth line up – the occurrence is known as syzygy.
As Nasa explains: "When perigee-syzygy of the Earth-moon-sun system occurs and the moon is on the opposite side of the Earth from the sun, we get a perigee moon or more commonly, a supermoon!"
This occurrence causes the moon to appear much bigger and brighter in our sky than usual.
Why is this supermoon so special?
Supermoons aren't unusual – we just had one on October 16 and there's going to be another one on December 14.
But on November 14, the moon's orbit is also going to bring it even closer to Earth than previous perigee occurrences. To be precise, the distance between Earth and the moon will be a mere 221,524 miles (356,509 km). On average, the moon is about 239,000 miles (384,000 km) away from the Earth.
"On November 14, it becomes full within about two hours of perigee – arguably making it an extra-supermoon," says Nasa.
"The full moon of November 14 is not only the closest full moon of 2016, but also the closest full moon to date in the 21st century. The full moon won't come this close to Earth again until November 25 2034."
How will we be able to see it?
Sometimes it can be difficult to tell whether the moon is a supermoon or not. This is because the moon is too far away for our eyes to perceive the change in distance.
But if you have buildings, trees or the horizon to compare it to, it might appear larger than usual – this is known as "moon illusion".
"When the moon is near the horizon, it can look unnaturally large when viewed through trees, buildings, or other foreground objects," says Nasa.
"The effect is an optical illusion, but that fact doesn't take away from the experience."
The moon will become full at 1.52pm GMT on November 14. If you live in the UK, you should be able to see the moon later that evening.
Be sure to get somewhere nice and dark, away from the city lights, if possible, and try and look for reference points which you can use to gaze at the moon – like the horizon or trees.
Let's just hope the weather holds up its end of the bargain.