Ireland's pace of economic recovery shows no signs of slowing down
IRELAND'S RAPIDLY GROWING ECONOMY MAY REQUIRE A TOUCH ON THE BRAKES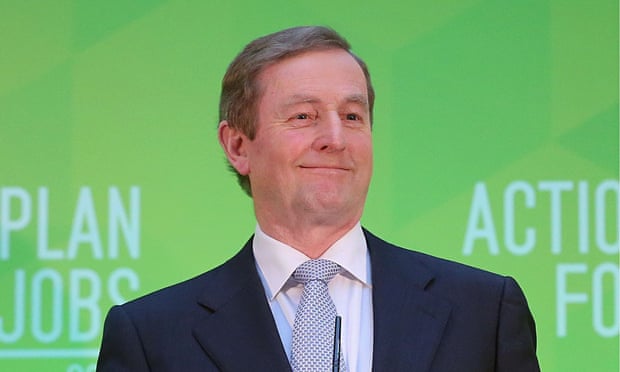 IF THE RECOVERY WERE TO CONTINUE ON COURSE THROUGH NEXT YEAR AND INTO 2018 THE ECONOMY WOULD THEN REACH CAPACITY.
In the pre-crisis period we took a benign future as a given. Over the past seven years we have become used to considering instead what might go wrong with the public finances and in the financial sector.
Therefore little attention has been given to the implications of things turning out better than expected. This helps explain the slow response to pressures in the housing market.
Undue concentration on the possibility of a shortfall in growth could result in a repeat of past mistakes if growth were to remain strong.
Since the middle of 2012 the Irish economy has seen a vigorous recovery, with employment growing each year by about 2.5% and gross national product growing by between 5% and 6%.
Initially the recovery was driven by demand from outside Ireland but more recently domestic demand has made an equal contribution. While output per head today exceeds the pre-crisis peak, employment is still well below the 2007 level, and unemployment is still high at 7.8%. Thus the economy is still below its potential and there are no signs to date of inflationary pressures.
The pace of recovery shows no signs of slowing. If it were to continue on course through next year and into 2018 the economy would then reach capacity.
The unemployment rate has been falling at 1.7 percentage points a year since 2012. If this were to continue for the next two years the economy would effectively be at full employment by the middle of 2018 (between 4% and 5%, recognising that in a dynamic economy there are always people between jobs).
However, the forecasts above assume that the objective of raising housing output to 25,000 or 30,000 units a year would not be achieved. If housing output reached this rate by 2018, using the Hermes macroeconomic model, my estimate is that this would add an extra 1.5% to the level of GNP and reduce the unemployment rate by a further 1.5% points.
Full employment by 2018?
If Ireland had already achieved full employment by 2018, this could pose an overheating problem.
In the period 2003-2006 a series of ESRI reports advised the then government that if it wanted to have a major investment programme, especially in housing, a lot of money needed to be taken out of the economy through increased taxation to make space for all the building.
Unfortunately this advice fell on deaf ears, and we know the consequences.
This time around if the Government succeeds in ramping up investment, especially in housing, the pressures on an economy that was already growing rapidly could be excessive.
To avoid a repeat of past mistakes this would require the budget for 2018 to implement a substantial rise in taxation to take the steam out of the economy, and run a surplus to make space for increased building.
Spending cuts effects?
While spending cuts would achieve the same effect that would seem unwise given the low level of public services after seven lean years.
This risk of possible future overheating was recognised by the Irish Fiscal Advisory Council (IFAC) in its report published this month.
As well as recommending a mildly contractionary budget for 2017, it recognise that monetary policy operated by the European Central Bank could be undesirably loose from an Irish point of view in 2018, necessitating further tightening of fiscal policy to avoid a repeat of the mistakes of the 2000s.
The IFAC report also repeatedly warns about the un-costed nature of many elements in the programme for government.
While the 2017 budget may take on board only some of these commitments, there could be a major political problem in preparing the 2018 budget if it had to take a lot of money out of the economy through a substantial increase in taxation. The Government would face a dilemma: ignore promises in the programme and protect the economy or implement the programme and risk another boom-bust cycle.
Because the scenario of an overheating economy was not widely canvassed until the recent IFAC report, it will need extensive discussion over the coming year.
It will be important that the wider public comes to understand that just when everything seems to be going very well the Government, in all of our interests, may need to tighten our belts.
We must not repeat the past mistake of throwing petrol on the flames of an overheating economy.
Of course if Brexit happens that could be enough to deflate the economy, but then many of the programme commitments might also be unaffordable.
Drivers who miss fines deadline to avoid court by paying on the double option
IRELAND'S MOTORISTS ARE TO BE GIVEN THE OPTION OF PAYING A 'DOUBLE FINE' IN RETURN FOR AVOIDING A COURT APPEARANCE UNDER PLANS BEING BROUGHT TO CABINET TOMORROW.
Tánaiste and Justice Minister Frances Fitzgerald is moving to close a loophole in the law which has seen thousands of road traffic-related cases thrown out of court.
Under the current system, motorists who fail to pay a fine within 56 days of the offence are summoned to court.
Prior to their court appearance, they are given two options to pay their fines.
However, thousands of people escape convictions and penalty points by telling the judge they did not receive the original fixed-charge notice.
The Courts Service tentatively estimates that around 7,500 cases are dismissed every year on these grounds.
The Irish Independent understands that Ms Fitzgerald will bring a memo to Cabinet tomorrow, which proposes the introduction of a new payment option which will permit motorists to avoid appearing in court in return for paying double the fine.
The proposal, which has been agreed with Transport Minister Shane Ross and Public Expenditure Minister Paschal Donohoe, was recommended by the Criminal Justice Working Group.
Independents 4 Change TD Tommy Broughan has also called for the introduction of the new payment option.
"This bill will restore fairness to the system, while giving people another payment option and therefore another opportunity to avoid court," a Government source said.
"The Tánaiste has been aware of the urgency of this legislation and has progressed it as quickly as possible. It will come before Cabinet tomorrow."
Presently, a fixed-charge notice offence affords two payment options before a courts summons is issued – a first period of 28 days, during which the person may pay the fixed amount, followed by a second consecutive period of 28 days during which the person may pay the fixed amount plus 50pc.
The measures being introduced by Ms Fitzgerald introduce a "third option".
Separately, Mr Donohoe and Finance Minister Michael Noonan will brief the Cabinet on the Government's summer economic statement which will be announced on Thursday. Central to the statement will be plans for a new 'rainy day fund', according to one government source involved in drafting the statement.
The statement will also reflect the prospect of a 'Brexit' and the impact this could have on the Irish economy.
However, it is understood Mr Noonan will say that the €900m planned for tax cuts and spending increases is still possible in October's Budget.
Last Friday, Labour Party leader Brendan Howlin questioned whether the Government has done enough preparation in the event of a 'Brexit'.
Government sources have rejected the criticism and have claimed that Mr Howlin himself would have had an input into the contingency plan.
Less than 10% of mental health facilities compliant with Irish law
MENTAL HEALTH COMMISSION ALSO CONCERNED AT RISE IN NUMBER OF INVOLUNTARY ADMISSIONS
Left picture (From left) Patricia Gilheaney, chief executive, John Saunders chairman and Dr Susan Finnerty, Inspector Mental Health Services at the publication of the Mental Health Commission annual report.
Less than 10% of mental health facilities inspected last year were fully compliant with legal requirements, according to the Mental Health Commission.
Of 61 approved centres inspected, six were rated compliant and the remainder were non-compliant to varying degrees, the Commission said on Monday.
The lowest levels of compliance related to the admission of children, the handling of medicines and issues relating to premises.
Only one of the fully compliant centres was HSE-run. Almost half of the centres breached rules on seclusion, meaning patients were kept in seclusion contrary to the rules and in a way that could pose serious risk to their safety and well-being, according to Dr Susan Finnerty, inspector of mental health services.
The commission expressed concern at a 9% increase in the number of involuntary admissions, up from 2,162 in 2014 to 2,363 last year.
"We are particularly concerned at the proportion of involuntary admissions where the family and gardaí are the primary referrers (47% and 23%, respectively),"said Mr Saunders, who called at the launch of the commission's 2015 annual report for a review of the scheme.
The commission called for a formal review of the Government's policy on mental health – A Vision for Change – 10 years after it was published. It also wants independent monitoring of the policy to identify areas where it is and isn't working effectively.
Last year, there were 95 admissions of children to adult units, in spite of official policy that this should not happen.
"This situation is unacceptable and needs to be addressed as a matter of urgency," Mr Saunders said.
Commission chairman John Saunders said there has been a slow but welcome increase in compliance of mental health facilities with legislative requirements. However, there was considerable inconsistency across boundaries.
Further progress could be made in the move from institutional to community care, and the greater involvement of service users and their families, he said.
"There is still a significant absence of psychology, social work, occupational therapy and other multidisciplinary team members and we will not have a recovery-orientated service unless staff make-up reflects the move from a purely medical model to a more holistic bio-psychosocial one."
Julian Cuddihy case highlights continued mental health stigma
WE ARE ALL COMPLICIT IN STIGMA THAT INDIRECTLY LED TO DEATHS OF KATHLEEN AND JIMMY CUDDIHY
JAMES AND MAUREEN, SIBLINGS OF JULIAN CUDDIHY, SPEAK TO REPORTER EOIN REYNOLDS AS THEY LEAVE THE CENTRAL CRIMINAL COURT IN DUBLIN AND RIGHT PIC THE TRAGIC PARENTS, KATHLEEN AND JIMMY.
The unbelievably tragic case of Julian Cuddihy, who has been found not guilty by reason of insanity of the death of his parents, Kathleen and Jimmy, at their home on the Inishowen Peninsula, reveals much about the stigma we still associate with mental health.
Giving evidence at his trial, consultant forensic psychiatrist Dr Damian Mohan said Kathleen and Jimmy Cuddihy had cancelled a mental health appointment for their son six days before their death. He told the court that they were concerned about the stigma associated with mental health.
Julian Cuddihy's story is one of loving parents declining to have their son committed to a mental hospital in case it caused a rift between them. This was despite his siblings' view in October 2014 that he needed urgent psychiatric treatment. His symptoms of paranoia had been building for several years: Julian was refusing to eat because he believed his mother was trying to poison him; he could not sleep because he was worried people were stealing his thoughts while he slept; and he believed he could prevent aliens from reading his mind if he joined the IRA.
Despite their son's mounting paranoia, Dr Mohan said his parents "wanted to be protective of their son but also did not want him to be submitted to a mental health facility". Significantly, he added that mental illness is treatable with early intervention.
DELAYED TREATMENT
It is clear from the terrible narrative that Julian could have been diagnosed with schizophrenia several years before he killed his parents. He likely would have responded to treatment, at least to the point where his paranoid delusions would have been blunted. And while he may have suffered relapses, good community- based psychological care would have recognised this and stepped in to help. Since his admission to the Central Mental Hospital, Julian has reportedly responded well to treatment.
Whether we like to admit it or not, we are all complicit in the stigma that indirectly led to the death of Kathleen and Jimmy Cuddihy. Stigma is a societal weapon, a sometimes subtle but destructive force. Historically it has featured prominently in Irish healthcare.
When TB was rampant here in the 1950s, it was a diagnosis that dared not speak its name. In my time as a doctor we have thankfully moved from not mentioning the stigmatising word cancer, to references to the big C, to now openly discussing the diagnosis with friends and family.
But mental health continues to be hamstruck by stigma. Back in 2006 aLundbeck Health Barometer survey found that 75 per cent of Irish people surveyed believed there is either a lot or some social stigma attached to schizophrenia while 60 per cent said the same about depression. Significantly, when the same people were asked about a range of medical illnesses such as heart disease, diabetes and arthritis, only a small percentage associated social stigma with these conditions. I wonder what the percentages would be if the survey was repeated now?
The media pay lip service to guidelines on reporting mental illness. Headlines such as "Schizophrenic's family wanted help for him before axe killing," which appeared over otherwise accurate coverage of the Cuddihy trial, give the false impression that people with schizophrenia are uniformly violent. There is also the subtle denigration in the use of the word schizophrenic, rather than a person with schizophrenia.
Our politicians and health service administrators are quick with honeyed words, but their embedded stigma is revealed by the ease with which they made a decision to strip this year's mental health budget of €12 million to plug a gap elsewhere in the health budget.
And stigma exists within the health professions, too. Recent UK research showed psychiatry was the specialty that received the most disparaging comments when medical students voiced their career preferences.
Until we talk about psychological illness with the same ready acceptance as we do of physical disease, mental health stigma will not go away.
Hundreds of people are campaigning to save the grey squirrel in London
HUNDREDS OF PEOPLE ARE CAMPAIGNING TO SAVE A GREY SQUIRREL WHICH HAS TAKEN UP HOME WITH THEM IN SOUTH EAST LONDON.
Pest controllers were called to have the animal 'removed' after it began nibbling nuts at desks at the Royal Arsenal development in Woolwich.
A petition to save Cyril the squirrel has now been signed by nearly 500 people.
Pest controllers were apparently called in after it emerged that some people wanted the critter removed because he was allegedly 'hiding nuts in people's pot plants'.
Residents at the Royal Arsenal in Woolwich believe Cyril arrived after being trapped in a Tesco delivery truck. They say he has gone on to form part of the community.
Graphic designer Anthony Coyne, 44, who signed the petition, wrote that Cyril is often in his studio snacking on hazelnuts.
He wrote: "It appears some scoundrels in the apartments above have complained he's been hiding nuts in their pot plants and want him killed.
Irish TCD research finds plant based weapons to tackle the antibiotic resistance
A NEW PIECE OF RESEARCH AT TCD HAS REVEALED TWO PLANT-BASED CANDIDATES THAT COULD BE PIVOTAL IN THE FIGHT AGAINST ANTIBIOTIC RESISTANCE: BROAD BEANS AND COWPEAS MAY BE THE ANSWER TO HUMANITY'S SICKLY PRAYERS.
We're consistently being told that the day will soon come when our bodies' resistance to regular antibiotics will reach a crescendo, rendering basic treatments obsolete and ushering in a dramatic reversal of fortunes in humanity's battle for health.
Previously manageable ailments could prove dramatically more dangerous, lifetimes will shorten, and all the while, we'll rue science's inability to outsmart nature.
However, nothing is that clean cut, with a new piece of research led by Trinity College Dublin's Ursula Bond revealing a couple of weapons we can use to fight that grim version of the future.
Searching for peptides (strings of amino acids) that had antibiotic effects on bacteria, Bond and her colleagues isolated such from a broad bean and a cowpea.
They were discovered by mapping previously-known human peptides, with their structural blueprints almost identical.
The result was a new batch of peptides that, initially, can fight against spoiling food and resultant poisoning. Extracted beyond this, tough, they could aid our antibiotic battle.
Bond presumed that natural peptides would be worth investigating because plants have evolved to protect themselves against countless bacterial threats.
"There are two major advantages to these small peptides, in that no resistance mechanisms have emerged yet, and in that they can be inexpensively synthesised in the lab," said Bond.
"Initially, our aim was to identify peptides that provide protection against food-spoiling bacteria, but these peptides may also be useful as antibiotics against bacteria that cause serious human diseases."