FF can take 'some credit' for rent supplement increase, says Coveney
PROPOSALS TO GIVE FINANCIAL HELP TO THOSE AT RISK OF HOMELESSNESS WELCOMED BY CHARITIES
MINISTER FOR HOUSING SIMON COVENEY AND MINISTER FOR SOCIAL PROTECTION LEO VARADKAR ANNOUNCE HIGHER RENT SUPPLEMENT LIMITS TO HELP WITH RISING RENTS.
Fianna Fáil can take "some credit" for increases in rent supplement and housing assistance payments, the Minister for Housing has said.
The Peter McVerry (above centre pic) Trust homeless charity said the new proposals would help keep more people in their homes and out of homelessness.
Simon Coveney denied Fine Gael had argued against such measures in the negotiations with Fianna Fail.
The Cabinet is expected to agree today to increase rent supplement and housing assistance payment with effect from next week.
Mr Coveney said: "That is politics. Fianna Fáil can take credit, they did input into this decision but I think both parties agreed this was the right decision.
"Fianna Fáil can take some credit but we are the Government who have to make sure the numbers add up in terms of the €55 million this will cost."
The proposals to give extra financial assistance to people at risk of becoming homeless have been welcomed by charities.
Homeless and housing charity The Simon Communities of Ireland welcomed the move but said payment levels must be aligned with market rents.
"Rents have increased by 32.3% since April 2012 while rent limits have remained unchanged since June 2013. Rent supplement spend actually reduced by 40% between 2011 and 2015," the charity said.
Spokeswoman Niamh Randall said the numbers of people becoming homeless had been growing at alarming levels.
There are currently 6,170 men, women and children in emergency homeless accommodation nationally – some 1,054 families with 2,177 children.
Trauma of homelessness
"Homelessness can and should be prevented; keeping people in their homes is critical to preventing the stress and trauma of homelessness for more people and families," Ms Randall said.
A study by the Simon Communities suggested 95% of properties available to rent were priced beyond the reach of people, depending on state rent supports for their housing, Ms Randall said.
She expressed concern that the high number of buy-to-let properties in distress had the potential to drive more people into homelessness.
Measures must be put in place to ensure these tenants are protected and that a further reduction in the number of properties in the private rented sector was avoided.
"At the moment, the system is very dependent on the private sector to provide people with homes," Ms Randall said.
She said it was vital that local authorities and approved housing bodies be given the resources to start to provide social housing.
"A total of over 13,000 social housing units were delivered in 2015 through a range of programmes and schemes with only 28 houses actually being built, meanwhile there are at least 100,000 households on the social housing waiting list. People must have access to decent, affordable housing."
Chief executive Pat Doyle said the body's recent submission to the Oireachtas Housing and Homeless Committee recommended an increase in rent supplement of between 28% and 35%.
"The new rates will see an average increase of 29% in Dublin, excluding Fingal, 21% increases in Cork city and Galway city and an increase of 19% in Kildare. Other areas will also see significant increases in the available rates."
Mr Doyle said Tuesday's planned announcement would help reduce the number of people who would have otherwise ended up in homeless services, right across the State.
"It will hopefully lessen the acute pressures faced by agencies trying to tackle the problem and will create a breathing space to allow them to respond in other ways."
He called on the Government to immediately move to bring forward legislation on indexed linked rents.
The Irish Property Owners' Association said it had been requesting increases for a number of years but said the rent supplement was "not fit for purpose".
"The rental caps have frequently put landlords and tenants in an untenable position. Rent supplement and housing assistance payment need to be at market rate. The unfair tax treatment of the sector has put severe pressure on landlords and increased the cost of providing rental accommodation at the same time as Rent Supplement was decreased."
Separately, property consultants Savills Ireland said Wednesday's CSO figures were likely to see a further increase in Dublin house price inflation.
Director of research Dr John McCartney said that while it had gone largely unnoticed, the annual rate of house price growth had nearly doubled from 2.6% last December to 4.6% in April.
HE SAID THIS PICK-UP WOULD CONTINUE OVER THE SUMMER MONTHS.
"Firstly a strong base effect is about to kick-in. House price inflation slowed sharply last May and June. Therefore even modest increases this summer will see an uplift in the annual rate of inflation.
"Adding to this, strong demand for residential property has led to the return of genuine inflationary pressures in the market."
"Giving people more money to compete for a fixed stock of rented properties will just drive rents up further. This will eventually flow into higher house prices as investors are attracted into the market."
Gardaí and nurses to test Government pay policy
LOSS OF VALUED INCREMENTS COULD BE CATALYST FOR ALARMING INDUSTRIAL RELATIONS DIFFICULTIES
THE HADDINGTON ROAD DEAL FORMALLY EXPIRES ON THURSDAY NIGHT, LEAVING EMPLOYER UNIONS AND STAFF ASSOCIATIONS OUTSIDE A COLLECTIVE AGREEMENT.
Gardaí and second-level teachers, like the bulk of public servants, receive regular incremental pay rises as they move along in their careers. And while public service wages were cut following the economic crash, increments continued to be paid, albeit with delays in some cases.
As things stand at present within the next week or so a garda is facing being told that his or her increment for this year is being withheld and that they will not get another one until 2018.
Increments for most teachers are generally not due to be paid until the autumn when the school year recommences.
The imposition of such financial penalties such as the forfeiture of increments will undoubtedly lead to conflict between the Government and the Garda Representative Association and the Association of Secondary Teachers inIreland (ASTI) – a development which could lead to school closures in September and some form of action by gardaí.
For teachers, increments are not the only potential penalty. They may also lose nearly €800 due in supervision and substitution payments in September as well as removal of protection against compulsory redundancy.
The heart of the issue is the rejection by rank-and-file gardaí and ASTImembers of the Lansdowne Road pay deal. The accord which came into effect last January provides for limited pay restoration for those affected by wage cuts during the financial crash. Unions representing about 288,000 civil and public servants have already backed the accord, which is the centrepiece of the Government's public service pay and industrial relations policy.
The Government considers Lansdowne Road to be an extension of the previous Haddington Road public service agreement under which teachers and officers were obliged respectively to carry out 33 and 30 additional unpaid hours each year.
The Government, for its part under Haddington Road was supposed to arrange for a review of Garda pay to be put in pace. This was due to have been completed in 2014. However this process was delayed and last months its chairman resigned. Consequently, it is unclear when the matter will be finalised.
Rank-and-file gardaí last December ceased carrying out the 30 unpaid hours.
Last month ASTI members voted to withdraw from the 33 additional hours they were carrying out in schools.
Collective agreement
The former Fine Gael-Labour government last autumn introduced new financial emergency legislation which allowed ministers to impose financial penalties such as forfeiture of increments on groups deemed to have repudiated a public service collective agreement.
Gardaí and ASTI members backed the Haddington Road deal but it formally expires on Thursday night, leaving as things stand at present, both groups outside a collective agreement.
The Government in moving to take action against rank-and-file gardaí and ASTI members in schools would be seeking to shore up its central public service pay policy.
Minister for Public Expenditure Paschal Donohoe on Tuesday said that the decision of unions representing nearly 300,000 workers in the public service to back the Lansdowne Road accord also had to be respected by the Government.
In this the Government is conscious of one of the iron laws of public service industrial relations – that every group watches every other group like hawks to ensure they do not secure additional benefits denied to their members.
Unions which accepted unpalatable measures under Lansdowne Road and its predecessors would not be happy, to say the least, if the Government changed arrangements for gardaí and teachers who did not back the accord.
Any move by the Government which reduced or eliminated the requirement for gardaí and teachers to carry out additional unpaid hours would immediately lead to claims for similar arrangements to be put in place for other groups such as nurses and civil servants and could ultimately lead to the unravelling of the Lansdowne Road edifice.
Nearly 40,000 nurses working in the public health service have had to work 1½ additional unpaid hours a week over recent years – a requirement that is deeply resented. Already it is likely that nurses will campaign in the autumn for these to be dropped. Concessions to gardaí or teachers on hours would intensify such a development.
On the other hand any move by the Government to impose financial penalties on nearly 30,000 gardaí and teachers is very likely to lead to significant industrial relations difficulties in the weeks ahead.
Tourism Ireland welcomes 14% increase in overseas visitors
TOURISM IRELAND TODAY (28 JUNE) WELCOMED NEWS OF AN ALMOST 14% JUMP IN OVERSEAS VISITORS IN THE PERIOD JANUARY TO MAY 2016.
Commenting on today's figures from the CSO for overseas visitors to Ireland in the first five months of the year, Niall Gibbons, CEO of Tourism Ireland, said: "Today's figures represent an excellent performance for overseas tourism to date, with growth of almost +14% for January to May.
We have seen exceptional results from North America for the five-month period of January to May – up over +18% on the same five-month period in 2015. I also welcome the strong increase in British visitors (almost +16%). Mainland Europe has also turned in a superb performance (+11.5%), with important markets like Italy, Spain and the Benelux countries all showing really good growth."
Gibbons added that the outcome of the recent EU referendum in the UK has given rise to economic uncertainty and currency movements, which have the capacity to hamper growth.
"Tourism Ireland is liaising with our key stakeholders and monitoring developments. We are determined to get the message out that it is business as usual. Britain remains an extremely important market for Irish tourism and Tourism Ireland is undertaking an extensive programme of promotions in Britain, and elsewhere around the world, to ensure this strong performance continues. Our aim is to ensure that 2016 is another record-breaking year for Irish tourism," he said.
High levels of vitamin D linked to lower birth problems,
CORK COLLEGE STUDY FINDS.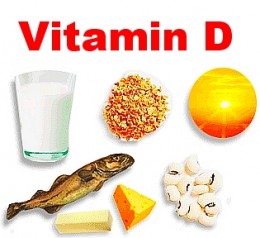 STUDY BY UNIVERSITY COLLEGE CORK CALLS FOR GUIDELINES ON NUTRITION FOR PREGNANT WOMEN.
High vitamin D status is associated with lower risk of complications such as pre-eclampsia and small-for-gestational age (SGA) birth
Expecting mothers with high levels of vitamin D are less likely to have serious pregnancy complications, new Irish research indicates.
High vitamin D status is associated with lower risk of complications such as pre-eclampsia and small-for-gestational age (SGA) birth, according to the study by scientists in University College Cork.
The research, published in the American Journal of Clinical Nutrition, found 17 per cent of pregnant women had a Vitamin D deficiency among almost 1,800 who were surveyed. This compared to 12 per cent among women who were not pregnant.
The researchers say their findings highlight the need for national guidelines on nutritional intake, include Vitamin D levels, or pregnant women.
"The data highlights the need to conduct nutrition research in vulnerable populations, such as pregnancy and breastfeeding women and children, in order to develop life-stage specific recommendations for nutrient intakes," according to Prof Mairead Kiely.
"Currently in Ireland, there are no pregnancy-specific guidelines for vitamin D intake."
The study surveyed 1,786 mothers who attended Cork University Maternity Hospital and was designed to explore whether there was a connection between vitamin D status in early pregnancy and any major pregnancy complications.
Vitamin D is produced in the body by exposure of the skin to sunlight. It is also found in oily fish, egg yolks and fortified foods such as milk, breakfast cereals and infant formula.
What can ancient amber-encased bird wings say about flight?
CLOCKWISE FROM TOP LEFT: A compound microscope images shows interlocking barbs and barbules on the bird's flight feathers. A view of a feather suspended in amber. A fossilized skin flap shows the follicles where feathers insert into the flesh. the leading edge of one wing, including the tiny claw at the wing-tip.
TWO CHUNKS OF AMBER PRESERVED THE WINGS OF BABY BIRDS 99 MILLION YEARS AGO.
DINOSAURS WERE ROAMING THE EARTH AND FLOWERING PLANTS WERE JUST BEGINNING TO FLOURISH WHEN TWO TINY BABY BIRDS LIVED THEIR SHORT LIVES.
These walnut-brown, toothed hatchlings hadn't grown larger than today's hummingbirds when they encountered wads of sticky, goopy tree resin. Perhaps the newborn enantiornithes were taking their first flights, stumbling out of a nest, clambering around the treetops, or maybe they fell into the sticky trap when a wing became ensnared in the resin and the little birds weren't able to pull it loose.
Now, 99 million years later, that resin has hardened into amber around those tiny wings, preserving them, bones, tissue, feathers and all. And they're offering scientists a glimpse back in time.
"Enantiornithines, these strange, toothed birds, had plumage that looked a lot like adult bird plumage, even when they were just hatchlings," says Ryan McKellar, curator of invertebrate paleontology at the Royal Saskatchewan Museum who helped analyze the new fossils for a paper published Tuesdayin the journal Nature Communications.
Looking at the bones of these amber-encased wings, the scientists were able to tell that these birds were quite young. But their adult-like feathers suggested these tiny hatchlings may have been able to fly "right out of the egg, or right out of the nest," Dr. McKellar tells The Christian Science Monitor in a phone interview.
"They were ready for action as soon as they hatched," lead author Lida Xing, of China University of Geosciences in Beijing, said in a press release. "These birds did not hang about in the nest waiting to be fed, but set off looking for food, and sadly died perhaps because of their small size and lack of experience."
When you think of fossils you might picture a compression fossil, in which an animal's skeleton has been preserved in a layer of sedimentary rock. Occasionally the tissues, fur, or feathers of an animal leaves some sort of imprint in the rock around the bones.
"The problem we face there is that more often than not it's a sort of tangled mess," McKellar says. "It's hard to pick out the finer details of the feathers within this mat, or carbon film."
That's where amber fossils come in. As tree resin turns into amber over time, it preserves an organism in place, tissue and all. The resin contains natural preservatives, entomologist George Poinar, known for studying amber fossils, previously explained to the Monitor.
"Amber can be a really valuable supplement to these compression fossils" because it can preserve animals in such lifelike detail, McKellar says.
In life, these little birds had walnut-brown coloring on the upper side of their wings, with a paler band running across their wings. The wings' underside was very pale, perhaps even white. Two long, ribbon-like tail feathers trailed behind the tiny birds' bodies. In their beaks, these young enantiornithines had teeth, hinting at their dinosaur ancestry.
"They're thought to be some of the closest relatives to modern birds," McKellar says. Today enantiornithines are extinct.
"The fact that well-preserved plumage is now being found in 100-million-year old amber is remarkable, and very cool, but the [new] information in these two specimens is limited," Luis Chiappe, director of the Dinosaur Institute at the National History Museum of Los Angeles County who was not part of this study, tells the Monitor in an email.
"Fossils that are 25 million years older than these amber pieces (i.e., fossils from 125 million year old rocks in Spain and China) provide the same information about the plumage of enantiornithines: differentiation among the wing feathers (alula, secondaries, primaries, and coverts) as well as details of their color patterns."
"The authors are correct to highlight the high degree of development of the feathers and how the presence of fully formed flight feathers in hatchlings suggest a high degree of precociality," the extent to which a young organism shows mature features and behaviors, such as mobility. But "this has already been mentioned, many times, based on the presence of similar feathers in traditional fossils as well as osteological studies correlating bone formation (ossification) with precociality," Dr. Chiappe says.
McKellar agrees that these fossils confirm previous descriptions of enantiornithines based on compression fossils. But he hopes that this study will encourage scientists to turn to amber fossils more readily to find new insights into ancient organisms.
These chunks of amber are about the size of ping-pong balls, McKellar says. And the wings embedded in this amber are just fragments, a few bones of the tip of the bird's wing with feathers fanning across them.
"It can be really difficult working with these specimens because a lot of the feathers are overlapping each other," he says. "In one of the specimens they're nicely splayed out, but in the other, they're actually piled on top of each other, so it's hard to tease out details."
McKellar, who used strong lighting and magnification to peer into the amber fossils at the Royal Saskatchewan Museum, says, "it's just sort of a mass of brown in the specimens until you get the right light on them."