Cash buyers In Ireland pay less for properties than those who need a mortgage?
CASH BUYERS ARE PAYING LESS FOR PROPERTIES THAN THOSE WHO NEED TO GET A MORTGAGE AND FIRST-TIME BUYERS ARE BEING SQUEEZED OUT OF THE MARKET.
The findings are contained in the newly revamped property price index from the Central Statistics Office (CSO) which is now based on stamp duty returns and includes cash buyers for the first time.
The CSO data now shows that the collapse in property prices was more pronounced than previously thought, while the recovery has been slightly stronger.
For example, the peak-to-trough fall in residential property prices was 54.4%, not 50.9% as recorded previously.
Similarly, the price increase from the trough to July of this year is 43.2% using the new index, whereas it was previously estimated as 37.4%.
The CSO confirmed that cash buyers — who are estimated to make up around 50% of the market — pay less for property than those who must buy their house by securing a mortgage between 2010 and 2016 and that the differential was most pronounced when the market was at its lowest and outside of Dublin.
Throughout the period 2010 to 2015, former-owner-occupiers have consistently paid the most on average for housing, followed by first-time buyers. Non-occupier households have consistently paid the least.
The CSO also found that first-time buyers have gradually been pushed out of the market between 2010 to 2015.
In 2010, they represented 53.1% of all household market transactions filed. By 2015, first-time buyers' share fell to just 24.4% of the market. In the first seven months of 2016, first-time buyers accounted for 24.6% of household market purchases.
Across the country, residential property prices rose by 6.7% in the year to July. This compares with an increase of 4.9% in June and a rise of 6.1% recorded in the year to July 2015.
Residential prices increased by 2.5% in the month of July compared with an increase of 1% in June and an increase of 0.8% in July of last year.
Residential property prices are currently 34.7% lower than at their highest level in April 2007.
Prices declined steadily over the years 2010 to 2011, followed by a bottoming-out in 2012 to 2013.
"Since then, prices have risen again. However, the rise in prices has been uneven, with noticeable fluctuations up to the present point in time," noted the CSO.
In the Dublin residential property market, prices increased by 3.8% in the 12 months to July. This compares with an increase of 2.5% in the year to June and an increase of 4.5% in the year to July 2015.
Dublin residential property prices increased by 1.6% in the month of July compared with an increase of 0.4% in June and an increase of 0.4% in July of last year.
Residential prices in the capital are now 58.2% higher than their lowest level but remain 35.3% below their peak price level in 2006.
The Irish Labour Party made mistakes in office, Says Brendan Howlin
LABOUR PARTY THINK-IN TOLD ECONOMIC IMPLOSION WOULD HAVE HAPPENED WITHOUT PARTY
Labour Party leader Brendan Howlin with Andrew Montague, Rebecca Moynihan, Ged Nash and Kevin Humphreys: "We are rightly proud of the many things we did in office. But we're also honest enough to recognise that we didn't get everything right."
Labour Party leader Brendan Howlin has conceded the party made mistakes in office, but said the current Government was interested in power and nothing else.
Speaking to the Parliamentary Labour Party at its think-in yesterday, Mr Howlin said the Government was leading "a do-nothing Dáil".
"If [it] survives at all, these will be known as the lost years," said Mr Howlin.
"Politics is about the resolution of differences in a peaceful and civilised manner – not pretending they don't exist."
In the 1990s and again in 2011, Labour entered government when the country was in chaos, but twice it left office when the country had returned to economic growth.
"Had Sinn Féin or the anarchists entered government in 2011 Ireland would now have no economy to speak of. We wouldn't have been talking about health and housing at the election just gone.
"We'd have been talking about our economic implosion, the collapse in foreign direct investment, soaring joblessness and unimaginable hardship. There would have been no debate about the scale of the recovery because things would still be getting worse."
The liberal society
For 40 years Labour has been the parliamentary vanguard of change which has seen Ireland transformed from a narrow intolerant society to a more pluralist and liberal society.
"There are many in Ireland who only see problems as opportunities for political gain. They will always have a certain advantage over those of us that seek to solve such problems."
Labour's election manifesto was principled and progressive and would have helped to build a fair society: "But, frankly, I think many Irish people had stopped listening to Labour.
"Let's be honest enough to recognise why. By the time the election came around, we faced an enormous challenge in having any of our messages heard.
"I've said this before – and I will continue to say it – we recognise that we made plenty of mistakes along the way; that there is a gap between what people heard us say and what they saw us do." Mr Howlin said this was partly because governing during a crisis was messy and distracting and stopped the party from being clear about some of the things it had achieved.
"But partly also because we made some particularly high-profile promises in areas such as third-level fees. And we didn't always deliver.
"We are rightly proud of the many things we did in office. But we're also honest enough to recognise that we didn't get everything right."
Yahoo admits information from 200m accounts stolen by hackers
HACKED DATA MAY INCLUDE BIRTH DATES, USER NAMES AND PASSWORDS GOING BACK TO 2012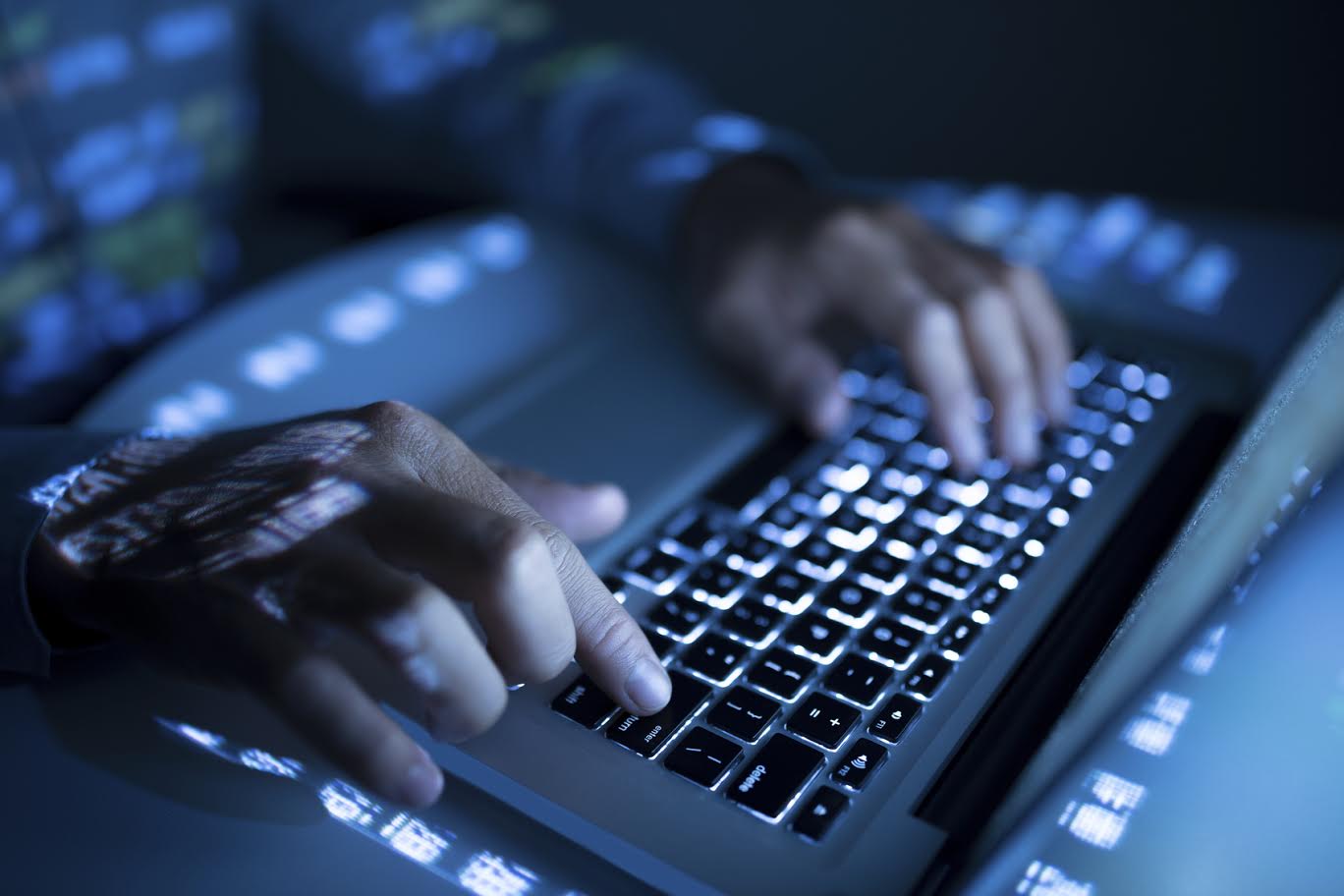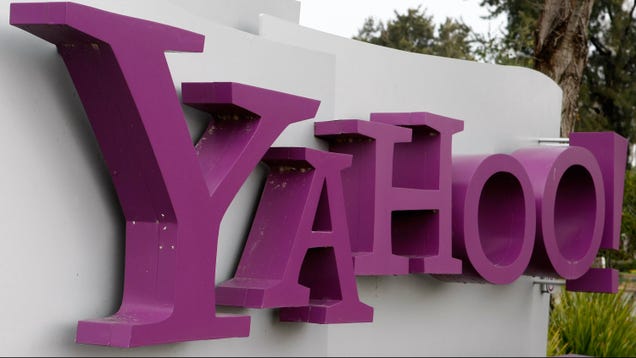 DATA BREACH REVELATION WOULD CONFIRM REPORTS SAME HACKER WHO STOLE DATA FROM LINKEDIN WAS NOW SELLING INFORMATION FROM 200 MILLION YAHOO ACCOUNTS.
Yahoo announced on Thursday that the account information of at least 500 million users was stolen by hackers two years ago.
In a statement, Yahoo said user information – including names, email addresses, telephone numbers, birth dates, passwords, and in some cases security questions – was compromised in 2014 by what it believed was a "state-sponsored actor."
It did not name the country involved. The company said it was working with law enforcement officials. It encouraged users to review their online accounts for suspicious activity and to watch out for suspicious emails.
The announcement comes as Verizon Communications moves forward with its $4.8 billion acquisition of Yahoo. It is unclear what effect the breach, if any, will have on Yahoo's sale price.
That will most likely depend on what Verizon learns about Yahoo's security controls. But security experts say the incident could have far-reaching consequences for users beyond Yahoo's services.
"The stolen Yahoo data is critical because it not only leads to a single system but to users' connections to their banks, social media profiles, other financial services and users' friends and family," said Alex Holden, the founder of Hold Security, which has been tracking the flow of stolen Yahoo credentials on the underground web.
"This is one of the biggest breaches of people's privacy and very far reaching."
The revelation would confirm earlier reports that the same hacker who stole data from LinkedIn was now selling information from Yahoo! accounts on a dark web marketplace.
The data for sale includes user names, scrambled passwords and birth dates and probably dates from 2012, Motherboard reported in August, citing the cyber-attacker, who went by the name Peace.
Yahoo! said at the time it was investigating the claim. Many of the stolen accounts in a sample of data obtained by Motherboard were no longer in use and had been cancelled.
The sale of all of the data for just under $2,000 (€1,781) also suggested that the information itself was of little value, either because most of it was obsolete, made up, or useless because the hackers had already attacked legitimate accounts and exhausted their need for the data.
Whatever the scale of the alleged breach, the incident shows the danger of large datasets spilling into the hacker underground and being used for criminal purposes for years without the breached companies knowing or taking minimal action based on whatever data hackers tell them was taken.
LinkedIn said in May it was investigating whether a breach of more than six million user passwords in 2012 was bigger than originally thought, following a hacker's attempt to sell what was purported to be login codes for 117 million accounts.
The company said it appeared more data was taken in the initial compromise and that the company was just learning about the larger amount through the hacker's posting. Like many internet companies that have been breached, LinkedIn only reset passwords of everyone it believed was part of the breach at the earlier time, which amounted to 6.5 million users.
It is unclear what steps, if any, Yahoo has taken since learning about the alleged compromise.
Reports of the security breach come just as chief executive Marissa Mayer is about to close a deal that ends the once-dominant internet firm's independence.
Verizon is acquiring its internet assets for $4.8 billion, bringing the web portal together with long-time rival AOL. The telecommunications company will pick up services that still draw a billion monthly users, including mail, news and sports content and financial tools.
Volkswagen investors seek compensation in emissions cheating scandal,
A COURT RULES
Vera Jourova, European Union Commissioner for Justice, Consumers and Gender Equality, presents the results of the 2016 Consumer Markets Scoreboard in Brussels, Belgium on September 5. Questions mainly focused on Dieselgate and Volkswagen, due to a scandal involving the manipulated data of emission tests.
Volkswagen (VW) faces 8.2 billion euros ($9.1 billion) in damages claims from investors over its emissions scandal in the legal district where the carmaker is based, a German court said on Wednesday.
About 1,400 lawsuits have been lodged at the regional court in Braunschweig near Volkswagen's Wolfsburg headquarters, the court said.
The Braunschweig court said it received some 750 lawsuits on Monday alone, which marked the first business day after the anniversary of VW's diesel emissions test-rigging scandal.
It said it brought in extra staff to process suits submitted by shareholders concerned September 18 – the day VW's manipulations were disclosed a year ago – could be the deadline to file.
Plaintiffs say the German carmaker didn't inform shareholders quickly enough over its cheating software, which was installed in up to around 11 million vehicles worldwide.
VW, which faces lawsuits and investigations across the world, has consistently said it did not break capital markets regulations in the disclosure of its cheating.
The biggest claim at the Braunschweig court, totaling 3.3 billion euros, was filed by lawyer Andreas Tulip on behalf of institutional investors around half a year ago.
The court detailed additional complaints on Wednesday, saying they included a filing by institutional investors for 30 million euros in damages, two investor groups demanding 1.5 billion and 550 million euros respectively and an investment company that sued the carmaker for 45 million euros.
It would take about four weeks to fully process the additional claims, the court said.
Complaints have also been filed by German state pension funds.
VW has so far set aside about $18 billion to cover the cost of vehicle refits and a settlement with US authorities, but analysts think the bill could rise much further as a result of lawsuits and regulatory penalties.
VW pledged to fix all cars equipped with illicit engine software in Europe by autumn 2017, the European Commission said on Wednesday after talks with the carmaker to ensure it is doing enough for affected customers.
At a meeting with consumer Commissioner Vera Jourova, VW board member Francisco Javier Garcia Sanz committed to a plan to inform customers by year's end of the need for a technical fix to bring diesel cars into line with EU caps on toxic nitrogen oxide emissions, Jourova's spokesman said.
The German carmaker also committed "to have all cars repaired by autumn 2017," spokesman Christian Wigand said, adding the carmarker would offer clients "proof of conformity."
VW has admitted that it installed improper software that deactivated pollution controls on more than 11 million diesel vehicles that had been sold around the world.
EU officials have called on the German carmaker to do more to compensate European clients since its $15 billion settlement in the US for using the cheat software, saying it is unfair for them to be treated differently.
"Volkswagen committed to an EU-wide action plan today, which is an important step toward a fair treatment of consumers," Jourova said in a statement.
Volkswagen has rejected suggestions it may have breached EU consumer rules and said that it does not see the need to compensate affected car owners.
Europe's largest automaker is making slow progress on fixing cars in Europe, having repaired less than 10 percent of the 8.5 million affected models in Europe.
It said the majority of the cars in Europe can be repaired by the end of this year, but an unspecified number will have to wait.
VW group models with 1.2 liter and 2.0 liter engines require only a software update on pollution control systems, but about 3 million 1.6 liter models also require a mesh to be installed near the air filter.
Native (aboriginal) Australian DNA reveals ancient inter-breeding profiles
DNA FROM NATIVE AUSTRALIANS HAS REVEALED EVIDENCE OF ANCIENT INTERBREEDING WITH AN UNKNOWN BRANCH OF HUMANITY THEIR ANCESTORS ENCOUNTERED AS THEY MIGRATED OUT OF AFRICA.
Genetic traces of the mysterious early humans, whose fossil remains have never been found, are still carried by Australian aboriginal people.
The same study suggests that indigenous tribes from Australia and Papua New Guinea have one of the oldest human pedigrees on the planet.
It also points to a single "exit" from Africa by early modern humans around 72,000 years ago.
Experts disagree on whether present-day non-African people are descended from explorers who left Africa in a single exodus or a series of distinct waves of travelling migrants.
The new research supports the single migration hypothesis. It indicates that Australian aboriginal and Papuan people both originated from the same out-of Africa migration event some 72,000 years ago, along with ancestors of all other non-African populations alive today.
Tracing the Papuan and Australian groups' progress showed that around 50,000 years ago they reached "Sahul". This was a prehistoric supercontinent that once united New Guinea, Australia and Tasmania – they were separated by rising sea levels.
Here in "Sahul", they met and interbred with the unknown race of humans, who may have had links with Siberian Denisovans.
If you're wondering exactly who the Denisovans were, they were a distinct sub-species of the human family that has been extinct for many thousands of years, like the Neanderthals.
Study leader Professor Eske Willerslev, from Cambridge University, said: "We don't know who these people were, but they were a distant relative of Denisovans, and the Papuan/Australian ancestors probably encountered them close to Sahul."
The research addressed "fundamental questions" about human evolution, he added.
"Technologically and politically, it has not really been possible to answer those questions until now," said Prof Willerslev.
"We found evidence that there was only really one wave of humans who gave rise to all present-day non-Africans, including Australians."
The findings have been published in the journal Nature. And they show that aboriginal Australians are descended directly from the first people to inhabit the continent.
Once in Australia, the ancestors of today's aborigine communities remained almost completely isolated from the rest of the world's population.
That was until a few thousand years ago, when they came into contact first with some Asian populations followed by European explorers in the 18th century.